Dear Friends,

The Linda Ronstadt Songbook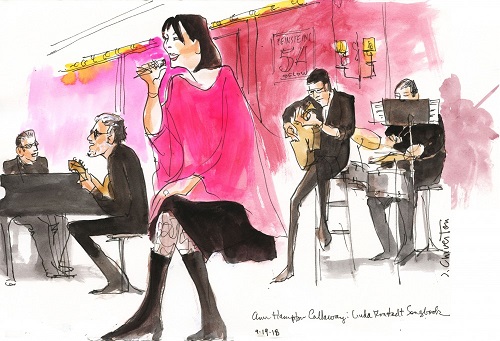 Ann recently premiered a critically acclaimed night of songs and stories in celebration of one of America's most beloved artists, Linda Ronstadt at Feinstein's/54 Below in NYC.

On the heels on Ann's symphonic/PAC triumph, The Streisand Songbook, this show celebrates the many faces of love in Ronstadt's iconic songs from her Stone Poney Days like "Different Drum" and "Long Long Time" to pop/rock classics like "You're No Good," and "Desperado" to unforgettable classics from her three Nelson Riddle albums like "What's New" and "Am I Blue," to her iconic duets which Callaway performed with her brilliant MD, Billy Stritch.

Adding to the electrifying sound was Martin Wind on bass, Tim Horner on drums, and Linda's long time guitartist and arranger, Bob Mann.


Read the incredible reviews here:

https://dcmetrotheaterarts.com/2018/09/20/review-ann-hampton-callaway-the-linda-ronstadt-songbook-at-feinsteins-54-below/

https://theaterpizzazz.com/ann-hampton-callaway-hot-in-fuschia-at-54-below/

https://dramaqueennyc.com/2018/09/21/review-ann-hampton-callaway-3/

https://nitelifeexchange.com/whats-new-ann-hampton-callaway-sublimely-sings-the-linda-ronstadt-songbook/

---
Check Out Ann's Original Movie Theme!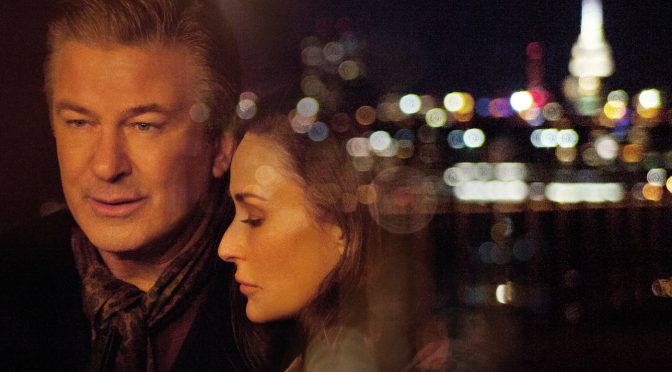 Check out Ann's original song "Pourquoi," which she recorded for the soundtrack to Micheal Mailer's movie "Blind" starring Alec Baldwin and Demi Moore! Available on iTunes and Amazon.com.

Click here for the article.

---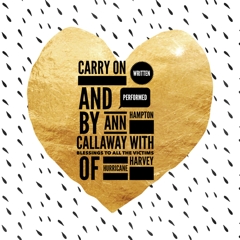 To offer blessings to all those impacted by Hurricane Florence, Ann shares her inspiring original song "Carry On" composed after Hurricane Katrina.

Please listen and share with your friends who need encouragment.
---
Check out some of these recent performances and reviews:
Ann sings "What the World Needs Now is Love" with 40 Broadway stars at The DNC. Entertainment Weekly calls it the top event of both the Republican and Democratic Conventions! http://www.snappytv.com/tc/2461200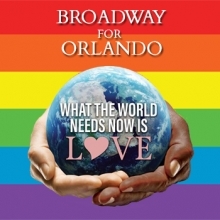 Ann Hampton Callaway Among the 50 Plus Broadway Stars to Record "What the World Needs Now is Love" to Benefit Orlando, Currently Number 1 On i-Tunes

Broadway Records President Van Dean, SiriusXM Radio Host Seth Rudetsky and Producer James Wesley today announced the charitable initiative Broadway for Orlandoand an all-star roster of theater artists to record the new benefit single "What the World Needs Now is Love," produced in conjunction with Playbill at Avatar Studios. Created to honor the victims and those wounded in the Orlando shooting massacre at Pulse nightclub and aid the surrounding community, 100% of the proceeds from the sale of the song will benefit the GLBT Community Center of Central Florida.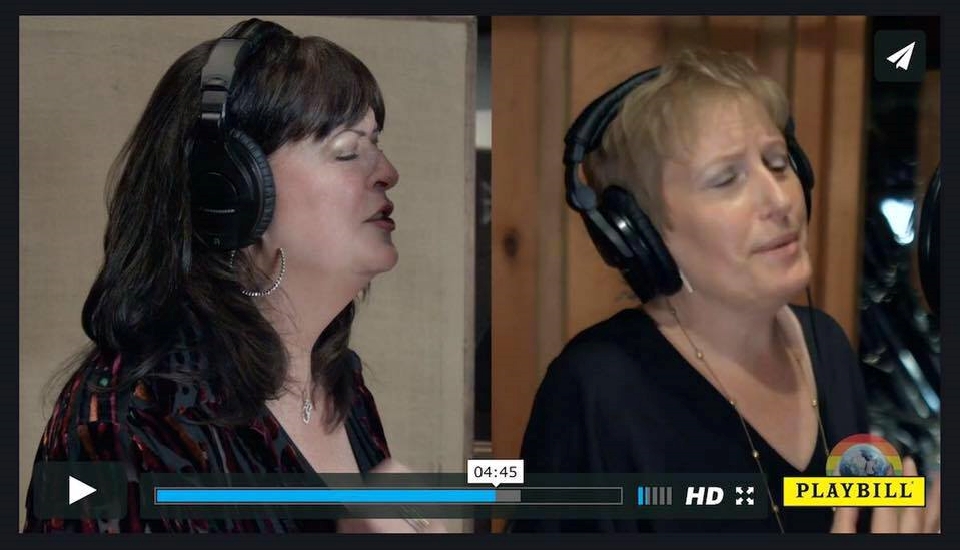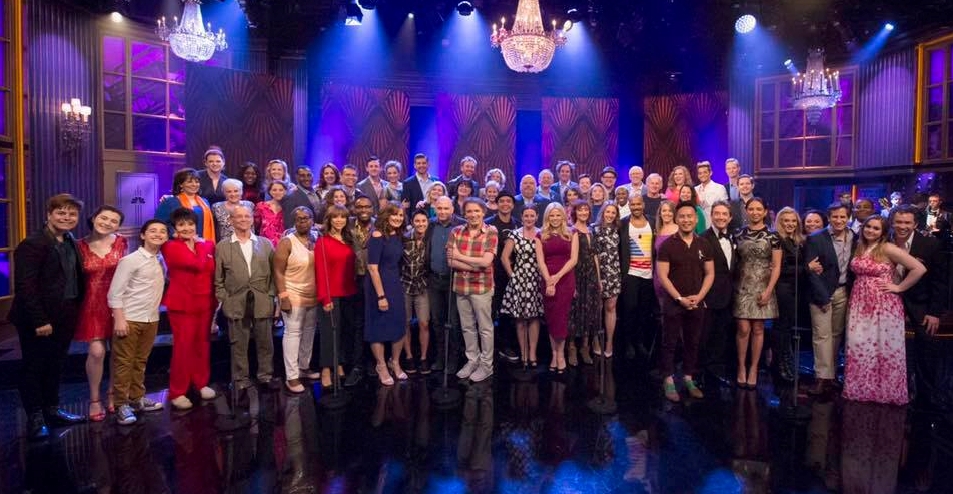 Photo credit: Virginia Sherwood/NBC
Featuring: Sara Bareilles, Kristen Bell, Wayne Brady, Matthew Broderick, Andréa Burns, Ann Hampton Callaway, Liz Callaway, Len Cariou, Paul Castree, Michael Cerveris, Joshua Colley, Lilla Crawford, Carmen Cusack, Darius de Haas, Fran Drescher, Gloria Estefan, Kimiko Glenn, Whoopi Goldberg, Renée Elise Goldsberry, Joel Grey, Sean Hayes, Nina Hennessey, James Monroe Iglehart, Julie James, Carole King, Judy Kuhn, Nathan Lane, Anika Larsen, Zachary Levi, Jose Llana, Rebecca Luker, Andrea Martin, Audra McDonald, Idina Menzel, Janet Metz, Lin-Manuel Miranda, Brian Stokes Mitchell, Jessie Mueller, Donna Murphy, Rosie O'Donnell, Kelli O'Hara, Rory O'Malley, Orfeh, Sarah Jessica Parker, Christine Pedi, Rosie Perez, Bernadette Peters, Billy Porter, Alice Ripley, Chita Rivera, Keala Settle, Kate Shindle, Jennifer Simard, Will Swenson, Rachel Tucker, Tommy Tune, Jonah Verdon, Lillias White, Edith Windsor, Marissa Jaret Winokur, B.D. Wongand Tony Yazbeck.


#BroadwayforOrlando on The Maya and Marty Show https://www.youtube.com/watch?v=X4ooQcRbMFg&feature=share
#BroadwayforOrlando recording the single (Playbill.com) http://www.playbill.com/article/see-how-the-idea-for-what-the-world-needs-now-is-love-came-about
Buy the single download or CD http://www.broadwayrecords.com/
Keep the charity single number 1 on i-Tunes! https://itunes.apple.com/us/album/what-world-needs-now-is-love/id1125547532
---
Ann performs "How High the Moon" on WGN.

Ann celebrates and talks about Sarah Vaughan with Ramsey Lewis on WTTW's Chicago Tonight hosted by Phil Ponce.

Ann Performs "Misty" with Ramsey Lewis and Josh Ramos on WTTW's Chicago Tonight.

"Callaway opened the program, the nature of her instrument - with its bell-like high notes and throaty low ones - coming closest to the character of Vaughan's sound. That much was apparent on Callaway's superb 2014 album, "From Sassy to Divine: The Sarah Vaughan Project," but all the more on this occasion. Callaway lavished sumptuous colors on "I'm Gonna Live Till I Die," spun silken strands of melody in "Misty" and referenced Vaughan's ability to invent melodic lines during high-flying scat passages in "Lullaby of Birdland."

"The dramatic high point of the evening, however, belonged to Callaway, who found new meanings in Stephen Sondheim's most famous and least interesting song, "Send in the Clowns." To Callaway - who told the audience she'd heard Vaughan deliver the work during the singer's final concert - this wasn't just a statement on the follies of love. It was a lament, an outpouring, a guttural cry on the beauty and tragedy of life, some passages sung a cappella, leaving Callaway utterly exposed emotionally and vocally. And all the more powerful for it. The performance deserved the standing ovation it instantly received, prompting Alexander to wonder if the concert should even continue after that. It did, enriched - as from the beginning - with orchestrations from Vaughan's recordings transcribed by conductor Lindberg." - Howard Reich

Ann receives rave review from Chicago Tribune's Howard Reich for her performance at Symphony Center.