Check Out Ann's New Single with Amanda McBroom!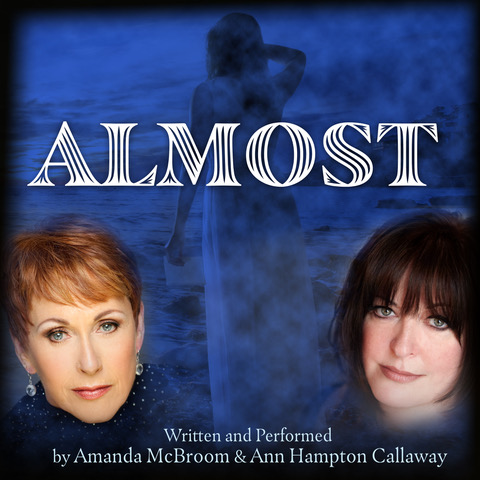 Amanda McBroom and Ann Hampton Callaway released a single of a song they wrote and recorded called "Almost" on May 12, 2023. It's available on Amazon, iTunes.com, Spotify, and all digital outlets, from LML Records.

Amanda on working with Ann:
"Working with the most talented jazz goddess on the planet, Ann Hampton Callaway, is a gift from heaven. Not only is she the best singer I know, she is the kindest and funniest soul. Recording our song together was a dream come true."

Ann on working with Amanda:
"Several years ago, I stayed with Amanda in her beautiful house in Ojai. One morning, she handed me a lyric and said she'd love to see if it inspired some music from me. I looked at it and said, "Let's go into the studio." I went to her piano, surrounded by friends over for breakfast, looked at the lyric again, pressed record on my iPhone, and out came the music to "Almost." We never changed a note. The reason I could compose on the spot was that Amanda's lyric was so well written, so emotionally true, and so beautiful all I had to do was follow the path she had forged, and notes arrived naturally. She is one of my dearest friends, one of my favorite collaborators, and one of our country's greatest storytellers. I am thrilled that we are finally releasing our very first recording of a song we both created and love."

Producers/Arrangers: Stephan Oberhoff and Michele Brourman
Track Recorded by: Stephan Oberhoff at Full Circle Productions, Pasadena
Vox recorded by: Jim Brady at Jim Brady Recording Studios, Tucson, AZ
Piano: Michele Brourman
Guitar, Bass, Drums, Flugelhorn, Percussion: Stephan Oberhoff
Mixed and mastered: Stephan Oberhoff
CD Graphic Design: Doug Haverty
Video Editing: Jessica Fishenfeld
Link to the Official Lyric Video.


---
Kristen Chenoweth Records Ann's Christmas Song, "Christmas Lullaby!"


Listen on YouTube!
Purchase at Amazon


---
Revelation
Here is Ann's release of her single "Revelation," a beautiful song she composed to a poem by Robert Frost!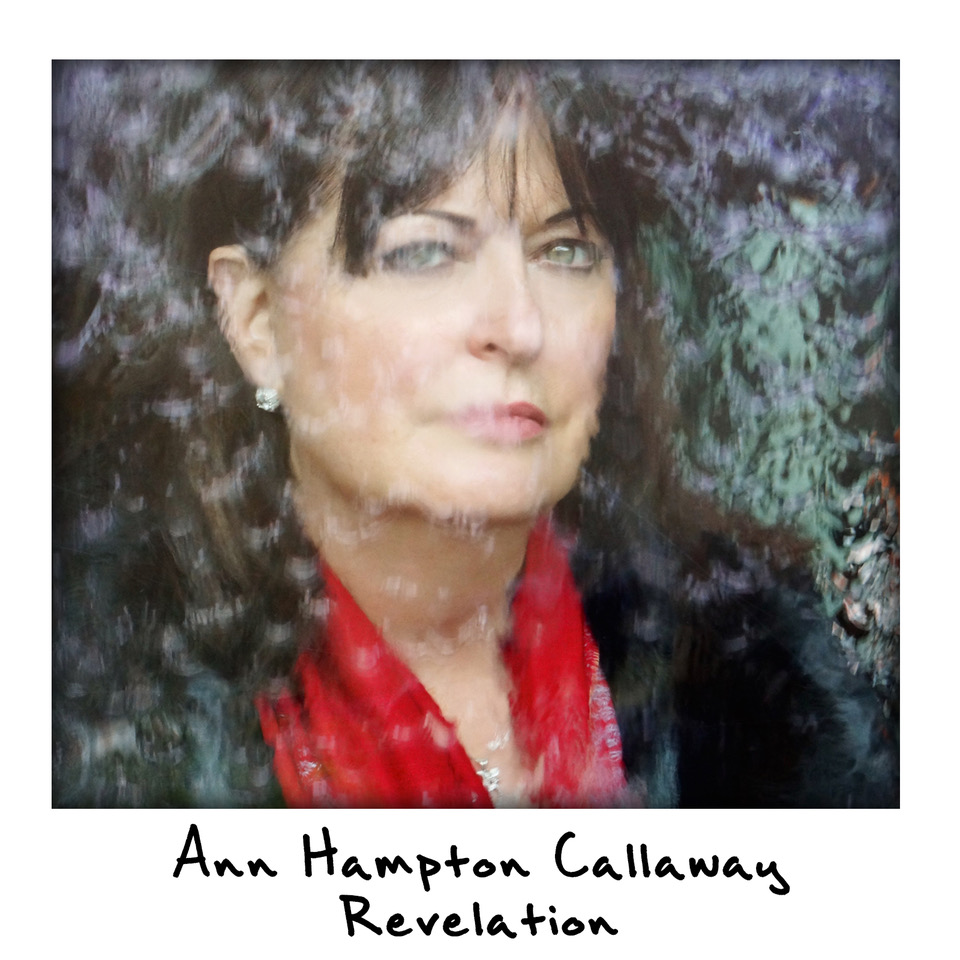 ---
Watch Ann's fabulous first live show since the pandemic began on livestream! This special encore presentation will be available on the Arizona Musicfest website from 6:00pm EST on Friday, May 7 through Midnight on Sunday, May 9, 2021. Celebrated cabaret star Ann Hampton Callaway is joined by her trio Bill Cunliffe, Trey Henry and MB Gordy for a special performance featuring hits by some of the great female divas of all time. For tickets, go to
https://azmusicfest.secure.force.com/ticket/#/events/a0S4p00000A1g6DEAR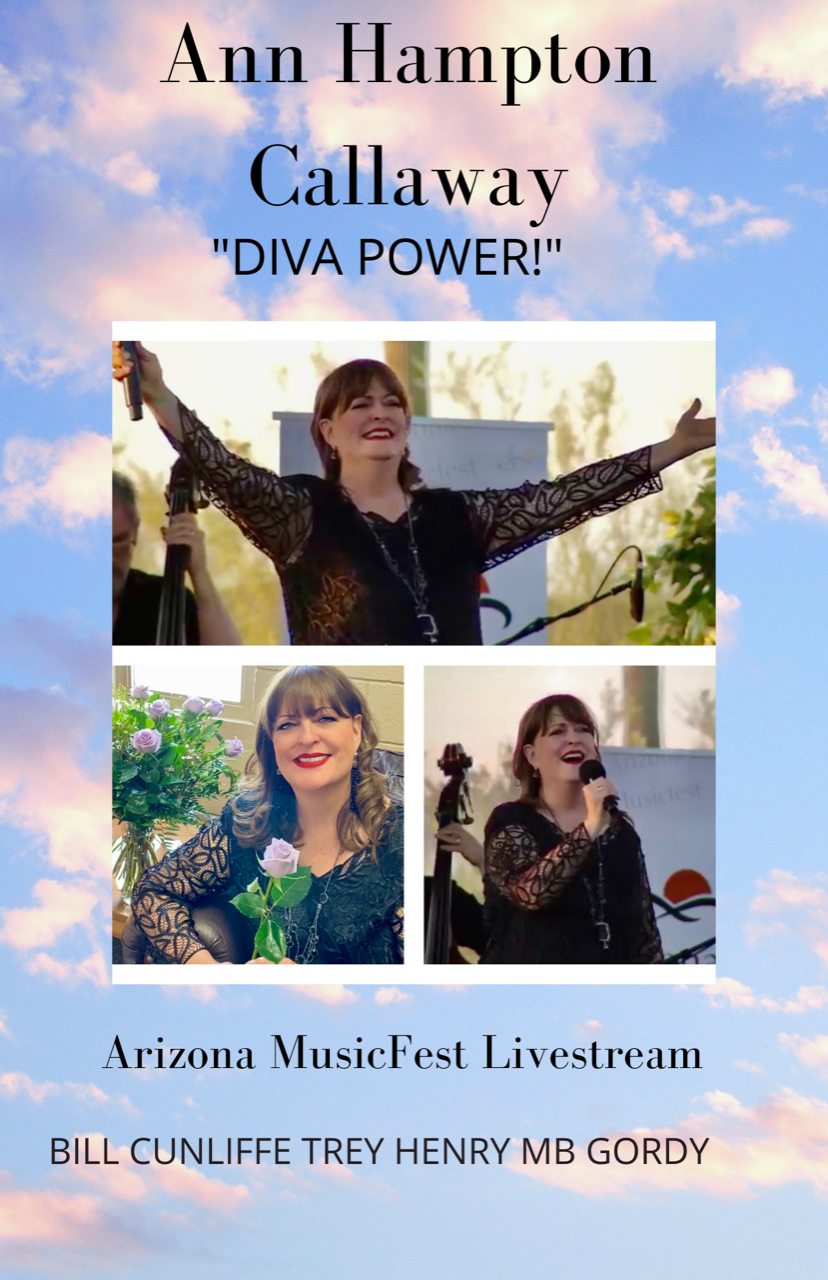 ---
"Look For The Love"
New Single released today, February 12, 2021!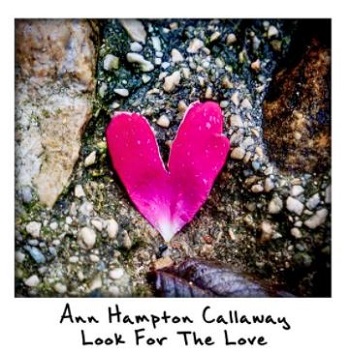 ---
Jazz Cruise - 2022
Join Ann on the 2022 Jazz Cruise out of Miami, Florida. From January 17 to 24, 2022. Featuring the Ann Hampton Callaway Trio.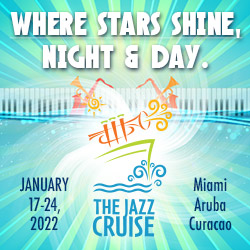 ---
Corner of the Sky
Check out the video of The Callaway Sisters singing "Corner of the Sky" at their Sony Hall premiere of "Broadway with the Callaways!



---
New CD Release - "Jazz Goes To The Movies"!
Ann's new CD comes out October 19th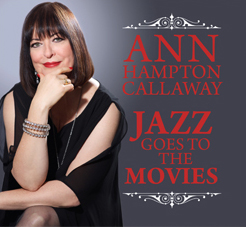 My new single "AS TIME GOES BY" from my forthcoming release "Jazz Goes To The Movies" is available to stream now @AppleMusic.

Read about the new record and tour here


---
Ann Sings Linda Ronstadt
Hear one of the highlights of The Linda Ronstadt Songbook: Ann Hampton Callaway and Billy Stritch sing "Somewhere Out There" with Martin Wind, Tim Horner and Bob Mann, the guitarist and arranger for the movie theme hit!
New CD Release - "Jazz Goes To The Movies"!
Ann's new CD comes out October 19th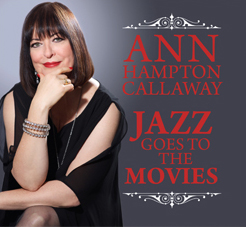 My new single "AS TIME GOES BY" from my forthcoming release "Jazz Goes To The Movies" is available to stream now @AppleMusic.

Read about the new record and tour here
---
For Your Consideration
Ann Hampton Callaway "The Hope Of Christmas"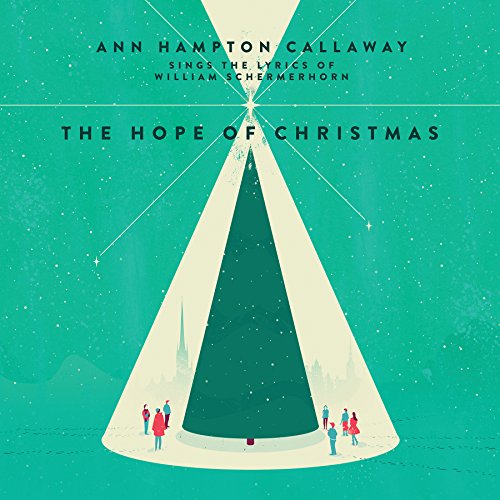 **** Downbeat Magazine!

The Hope Of Christmas is a collection of new Christmas songs interpreted by multiplatinum-selling singer, Tony nominated actress, pianist and leading champion of the American songbook, Ann Hampton Callaway, with lyrics by two-time Emmy® Award winner William Schermerhorn, and featuring twenty-nine of the world's best jazz musicians.

We are proud to present Ann Hampton Callaway's "The Hope Of Christmas" for consideration in the first round of voting for the 59th Annual Grammy Awards ®. Listen to tracks from "The Hope of Christmas" and read more at:

http://www.airplaydirect.com/music/AnnHamptonCallwaway--TheHopeOfChristmas/

If you are a NARAS/GRAMMY Voting Member, you can vote for her in the following categories:

First Round Entries include:

General Field
Category: 3 Song Of The Year
THE HOPE OF CHRISTMAS - Ann Hampton Callaway, William Schermerhorn songwriters (Ann Hampton Callaway)

Field 6 R&B
Category: 18 Best Traditional R&B Performance
I BELIEVE - Ann Hampton Callaway

Field 10 Jazz
Category: 31 Best Improvised Solo
I BELIEVE - Gerald Albright soloist (Ann Hampton Callaway)

Category: 32 Best Jazz Vocal Album
THE HOPE OF CHRISTMAS - Ann Hampton Callaway

Field 21 Composing/Arranging
Category: 64 Best Arrangement Instruments and Vocals
I BELIEVE - Jay Ashby arranger (Ann Hampton Callaway)
THE HOPE OF CHRISTMAS - Darmon Meader, Mike Tomaro arrangers (Ann Hampton Callaway)

Field 25 Production, Non-Classical
Category #69 Best Engineered Album, Non-Classical
THE HOPE OF CHRISTMAS - Jay Ashby & Jay Dudt engineers, Jay Dudt mastering engineer (Ann Hampton Callaway)

Category #70 Producer Of The Year, Non-Classical
MARTY ASHBY - THE HOPE OF CHRISTMAS (Ann Hampton Callaway)

Our mailing address is:
Rainmaker Music Management
15436 N. Florida Avenue
Suite 170
Tampa, FL 33613


---
Coming soon - This Is Cabaret: with Ann Hampton Callaway & Guests
Series produced by The WFMT Radio Network
In a new four-part series called This Is Cabaret, join host Ann Hampton Callaway to celebrate intimate performances and emotionally engaging songs from jazz, the blues, Broadway, the whole Great American Songbook. Special guests perform and share personal insights with Ann, live from the stage of the legendary Birdland Jazz Club in the heart of New York City. Throughout the series, Ann Hampton Callaway, the Queen of American Cabaret, holds court and engages some of the most interesting singers and songwriters, including Steve Tyrell, Christine Ebersole, Curtis Stigers, and Kurt Elling.

"In a world of increased alienation, an artistic experience of intimacy can be quite healing to the heart. A room full of strangers can feel like a family." - Ann Hampton Callaway

"...superbly intelligent, singularly creative pop-jazz stylist who can stand shoulder to shoulder with the likes of Streisand, Ronstadt, Shirley Horn and Dianne Reeves..." - JazzTimes

"Callaway establishes herself as one of the best equipped jazz vocalists swinging today." - Chicago Tribune

"For sheer vocal beauty, no contemporary singer matches Ms. Callaway." - Stephen Holden, The New York Times

This series is available free of charge to all affiliate stations for two broadcasts between June 27, 2016 and June 26, 2018.
*If you have any questions or require more information, please contact: Estlin Usher at eusher@wfmt.com (p) 773-279-2112, David Sims at dsims@wfmt.com (p) 773-279-2027, or Tony Macaluso at tmacaluso@wfmt.com (p) 773-279-2114
---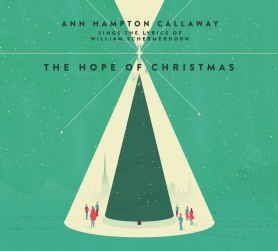 ANN HAMPTON CALLAWAY SINGS THE LYRICS OF TWO-TIME EMMY® AWARD WINNER WILLIAM SCHERMERHORN
Release Date: October 9, 2015

Featured artists include FIVE PLAY, NEW YORK VOICES, HUBERT LAWS, CLAUDIO RODITI, GERALD ALBRIGHT, THE TED ROSENTHAL TRIO & MORE

Proceeds from the recording to benefit MANCHESTER CRAFTSMEN'S GUILD and its mission to preserve, present and promote Jazz.

"One of the miracles of songwriting is how anyone can possibly create a new effort when seemingly everything has already been expressed. Add to that notion the thought of writing a new Christmas song with something to say that feels familiar yet fresh… Enter William Schermerhorn with pen in hand and nimble mind at the ready." - Michael Feinstein, From THE HOPE OF CHRISTMAS liner notes

"Ann possesses what I think of as a quintessential Christmas voice. Sweet and pure… her sound transports you." - Stephen Holden, The New York Times

THE HOPE OF CHRISTMAS is a new collection of Christmas songs interpreted by multiplatinum-selling singer, Tony nominated actress, pianist and leading champion of the American songbook, Ann Hampton Callaway, with lyrics by two-time Emmy® Award winner William Schermerhorn, and featuring twenty-nine of the world's best jazz musicians, including Five Play, New York Voices, Hubert Laws, Claudio Roditi, Gerald Albright, The Ted Rosenthal Trio and more. The recording will be released on Friday, October 9 by the MCG Jazz record label (Marty Ashby, producer).

Composers for the twelve songs on the recording are Ann Hampton Callaway; Milton Delugg (Orange Colored Sky, Just Another Polka); Mary Ehlinger; two-time Emmy® and five-time Grammy® Award-nominated entertainer Michael Feinstein; Stephen Fox; Emmy® & Tony® Award-nominated composer Matthew Sklar (Elf, The Wedding Singer); and Emmy® Award-winning composer Wesley Whatley (Yes, Virginia, There's A Santa Claus).

Featured tracks to include the title song The Hope of Christmas with music by Ann Hampton Callaway and lyrics by William Schermerhorn. Performed by Ann Hampton Callaway and New York Voices.

All proceeds from the sale of this CD to go directly to support the MCG Jazz program and its mission to preserve, present and promote jazz. MCG Jazz, mcgjazz.org, is a social enterprise of Manchester Craftsmen's Guild, a subsidiary of Manchester Bidwell Corporation, a non-profit arts and learning center.

BACKGROUND INFORMATION
The eighteen-month collaboration between singer, lyricist and record producer to bring THE HOPE OF CHRISTMAS to the public has kept the holiday season and its inspiring message at the forefront for the many artists involved. Starting with a list of approximately thirty songs, the Ashby-Callaway-Schermerhorn team ultimately came up with the dozen songs (including two brand-new compositions by Callaway/Schermerhorn) that make up the playlist.

With the exception of the Emmy® nominated song I BELIEVE, which was first performed by Kermit the Frog and released as a single with Kermit the Frog and Disney star Tiffany Thornton, the songs on THE HOPE OF CHRISTMAS recording will be available to the public for the first time in these dynamic, all-new jazz arrangements by Jay Ashby, Marty Ashby, Callaway and Mike Tomaro.

"Christmas music, in all its styles, touches the heart like no other music I know," says William Schermerhorn. "For over two decades, I have been blessed to have the opportunity to tell new Christmas stories for a wide variety of events through the lyrics of my songs. It's a gift to now hear these songs interpreted by Ann Hampton Callaway and the extraordinary jazz musicians that Marty Ashby has assembled for this recording. Knowing that proceeds from the sale of this recording benefit MCG Jazz to carry out its mission is like having extra tinsel to make the holiday season shine even brighter."

"MCG Jazz is honored to be a part of this important project," says Marty Ashby. "Bill Schermerhorn's lyrics are such a powerful representation of the spirit of the holiday season and there is no one more elegant than Ann Hampton Callaway to deliver the message in a most profound way."

Reflecting on this collaboration, Ann Hampton Callaway comments that "Singing and composing music for this collection of Bill Schermerhorn's new holiday songs has been a joy and an honor. Since music has the power to open hearts and unite us, may the spirit of this record inspire each listening heart to bring more love to each day, so that the season of love can last all year round!"

PLAYLIST All lyrics by William Schermerhorn
ON UNION STREET (Wesley Whatley, music)
THE HOPE OF CHRISTMAS (Ann Hampton Callaway, music)
ONE STAR (Stephen Fox, music)
DISCOVERY (Wesley Whatley. music)
I BELIEVE (Wesley Whatley, music)
I SAW A SPARROW (Matthew Sklar, music)
SANTA DOESN'T LIKE ME (Matthew Sklar, music)
CHRISTMAS ISN'T CHRISTMAS AT ALL (Milton Delugg, music)
I WANT TO PLAY SANTA (Wesley Whatley, music)
WHAT GOOD IS BEING CRANKY (WHEN IT'S CHRISTMAS TIME) (Mary Ehlinger, music)
MY GIFT OF THANKS (Michael Feinstein, music)
FLY WITH THE ANGELS (Ann Hampton Callaway, music)
QUOTES ON THE HOPE OF CHRISTMAS

CABARET SCENES SAYS:
Sung with her impeccable intonation and perfect pitch, Ann takes each song to untold heights. It's classic Ann Hampton Callaway, sung in a voice that just gains in substance the deeper she digs into a phrase. Those vocals and her definitive phrasing on every note, along with a quickening vibrato on drawn-out notes as she expresses emotion as only she can, make her the one-of-a-kind artist she remains. Ann Hampton Callaway has given followers a special gift. Order it before it sells out.

Q ON STAGE SAYS:
The album is jazzy, hopeful, modern, and infused with the dark golden honey of one of the finest voices in jazz today. The pure heart and the hope that Christmas feelings will last all year.

WESTCHESTER WAG SAYS:
From the title track to "One Star" to "I Believe," the musical selections will kick off the season on just the right note.

MIDWEST RECORDS:
ANN HAMPTON CALLAWAY/The Hope of Christmas: There's fun songs, there's straight songs, there's serous songs and there's a killer crew of jazzbos bringing up the rear. A totally new album from top to bottom, Killer stuff that's going to become part of the ages.

PRESS INQUIRES:
For CDs, interviews, studio footage and photos contact:
DAN DUTCHER / DAN DUTCHER PUBLIC RELATIONS / 917-566- 8413 / dan@dandutcherpr.com
BRETT STEELE /Rainmaker Music Management, Inc. /813/867-7209 ext. 5 / brett@rainmakermanagement.net

TO PURCHASE:
Available on October 9, 2015 Pre-Order your copy now here.
Here is the link for The Hope Of Christmas pre-orders: Click here
Also at www.amazon.com
And from iTunes and wherever music is sold.
---
Ann Hampton Callaway and Liz Callaway perform a holiday duet on The Meredith Vieira Show!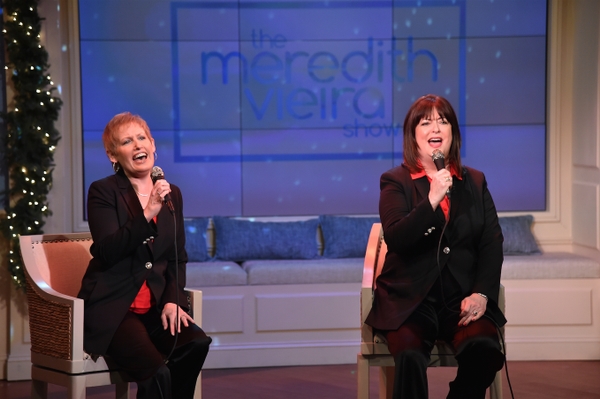 ---
Ann is honored to have her original songs on these recent recordings:
Barbra Streisand's "The Classic Christmas Album" (Christmas Lullaby), San Francisco Gay Men's Chorus's "Illuminate- Live at 35" (I Love You More), Janis Siegel's "Nightsongs: A Late Night Interlude" (Slow), Julie Budd's "They Wrote the Songs" (Perfect) and Celia Berk's "You Can't Rush Spring" (You Can't Rush Spring)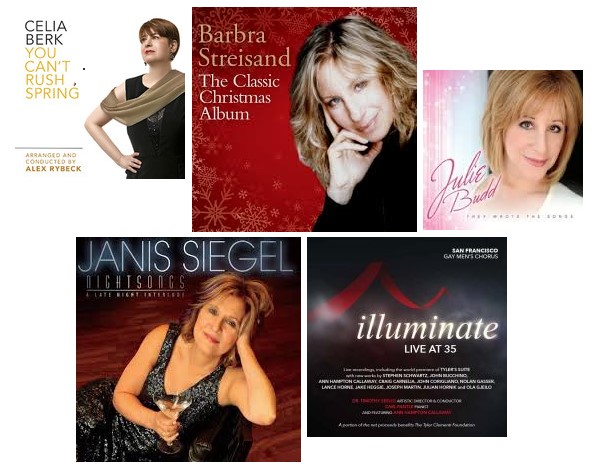 ---
"Songs I Wish I'd Written"
At 54 Below
Ann Hampton Callaway
With Ted Rosenthal, Martin Wind and Ann Hampton Callaway
5 Rave Reviews!

No Rain on Her Parade
Ann Hampton Callaway's 'Songs I Wish I'd Written'

By Stephen Holden, New York Times
Ann Hampton Callaway was in full command of her vocal powers at Sunday's opening-night performance of her show "Songs I Wish I'd Written," at 54 Below. Those powers are so broad and meticulously cultivated that Ms. Callaway has sometimes succumbed to the understandable temptation to show off her technique like a peacock displaying its colors. For all the wonders of her fluting high notes and precisely rendered quasi-improvisatory jazz inventions, and her skill at instrumental imitation, such pyrotechnics are extras best held in reserve and released sparingly.

For the essence ofMs. Callaway's artistry is a strong, beautiful sound bolstered by an unabashedly romantic sensibility and an increasingly disciplined interpretive stance that avoids emotional showboating in pursuit of larger goals. Ms. Callaway wasn't always the confident swinger that she is now, and her hard-won ability to let loose and swing without self-conscious effort served her well on Sunday. Gone is her tendency, which she called "ballad bondage," toward excessive weepiness.

Singing a program consisting mostly of standards, Ms. Callaway received solid support from a trio that included Ted Rosenthal on piano, Martin Wind on bass and Tim Horner on drums. Midway in the program, Mr. Rosenthal played a shortened, jazzed-up arrangement of Gershwin's "Rhapsody in Blue." Ms. Callaway found the swinging sweet spot in "Our Love Is Here to Stay" and the comedic egomania behind "Don't Rain on My Parade." Her talent for adopting multiple vocal personalities in split-second phrases enlivened "Pick Yourself Up" and lent the show a delicious soupçon of gimmickry.

Ms. Callaway's biggest challenge was to infuse freshness into songs like "Somewhere," from "West Side Story"; "Bridge Over Troubled Water"; and Joni Mitchell's "A Case of You," which are grafted into collective pop consciousness. Because she is not an iconoclast, that meant delivering stronger, steadier, more emotionally engaged renditions than nine-tenths of the nightclub population. She succeeded.


---


By Will Friedwald, Wall Street Journal

It's altogether fitting that singer-pianist Ann Hampton Callaway makes a specialty of Mel Torme's iconic routine built around the standard "Pick Yourself Up." This extra-long, multi-faced orchestration mashes up Jerome Kern with Johann Sebastian Bach; in fact, Torme even makes beautifully sonorous noise out of singing Bach's very name itself. We tend to forget that before Mel, jazz singers and comedians were in two different categories; it was up to Mel to create very funny shtick that was also highly musical. Ms. Callaway is perhaps Torme's greatest living heir apparent: gifted with an amazing low voice, a miraculous level of musicianship, ears that can hear around corners, a gift for both arranging familiar standards and composing new ones, all of which works hand-in-hand with her sense of humor. She also has a knack for finding material, from both the classic and more contemporary songbooks, ranging from the Gershwins ("Love Is Here To Stay") to Joni Mitchell ("A Case of You") and Paul Simon ("Bridge Over Troubled Water") Before Torme and then Ms. Callaway, it would have seemed impossible to expect all these attributes from a single artist, but these days, nothing's impossible.


---


By: Brian Scott Lipton For Theater Pizzazz!

Ann Hampton Callaway certainly deserves points for honesty. So many cabaret shows seem to be little more than an amalgam of a performer's favorite songs, without rhyme or reason. But Callaway - a superb tunesmith herself - admits by the title of her new show at 54 Below, "Songs I Wish I'd Written" that what we're about to hear are great tunes she simply would have loved to pen herself. And not only were the dozen or so selections Callaway chose on Monday night truly among the greatest songs of the 20th Century, but each was performed brilliantly by this wonderful entertainer.

Callaway kicked off the proceedings by showing off her considerable jazz chops in up-tempo, scat-filled renditions of The Gershwins' "Our Love is Here to Stay" and Cy Coleman and Dorothy Fields' "The Best Is Yet to Come." However, just minutes later, the entire room was enveloped in silence during her spellbinding, thoughtful take of John Kander & Fred Ebb's "A Quiet Thing."

In a show where every number was a highlight, it can be hard to choose the finest moments. I particularly adored Callaway's forceful, almost Gospel-like version of Simon & Garfunkel's "Bridge Over Troubled Water," a gorgeously introspective take on Joni Mitchell's "A Case of You" (in which Callaway accompanied herself on the piano), a full-out "Don't Rain on My Parade," that practically tore the roof off the club, and a strikingly heartfelt "Somewhere" that practically moved me to tears.

You may feel differently, preferring Jerome Kern and Oscar Hammerstein's glorious "All The Things You Are," Leslie Bricusse and Henry Mancini's soulful "Two for the Road," or Jerome Kern and Dorothy Field's jaunty, feel-good "Pick Yourself Up." And fans of classical music will certainly thrill to music director Ted Rosenthal's imaginative reworking of George Gershwin's masterpiece "Rhapsody in Blue."

Two things about this show are not in dispute. There could be no finer encore (especially given the holiday season) than John Bucchino's cabaret classic "Grateful," which Callaway sings with a piercing sensitivity. And when Callaway sings the song she most wishes she'd written, "Happy Birthday," she has a perfectly good explanation. "It's the highest grossing song of all time," she says with a laugh.


---


By Dan Bacalzo, Nightlife Exchange.com

Ann Hampton Callaway is a gifted composer and lyricist, having written a variety of tunes from the theme song to television's The Nanny to the Barbra Streisand recorded "At the Same Time." However, her new cabaret show at 54 Below, "Songs I Wish I'd Written," is dedicated to interpreting the music and lyrics of others.

Throughout this amazing show, the Tony-nominated actress (for her Broadway debut in Swing!) shares stories of what the songs she's chosen mean to her - both as a performer and a songwriter.

She starts the evening off with a bang, singing the Gershwins' "Our Love Is Here to Stay." Hampton Callaway has a playful spirit and is not content to just sing the lyrics. She also vocalizes the saxophone and trumpet parts to the song, adding to the delectable instrumentation provided by her talented trio of musicians - Ted Rosenthal (piano), Martin Wind (bass), and Tim Horner (drums).

Highlights of the show include a sultry rendition of the Cy Coleman-Carolyn Leigh tune "The Best Is Yet to Come," an emotionally resonant interpretation of Kander and Ebb's beautiful ballad "A Quiet Thing," a bold and brassy take on the Bob Merrill-Jule Styne classic, "Don't Rain on My Parade," and a rousing delivery of Leonard Bernstein and Stephen Sondheim's "Somewhere."

Hampton Callaway dips into the popular music catalogue with an upbeat "Bridge Over Troubled Water" by Simon and Garfunkel, as well as a tenderly sublime rendering of Joni Mitchell's "A Case of You," for which she accompanies herself on the piano. Afterwards, she leaves the stage and allows her three musicians to take over, gracing the audience with the song that she claims is what inspired her at the age of eight to want to compose music: George Gershwin's "Rhapsody in Blue."

Jazzy arrangements dominate the evening's set, with Hampton Callaway skillfully scat singing on several tunes - notably Jerome Kern and Oscar Hammerstein II's "All The Things You Are." At Monday evening's show, she even scatted her way through "Happy Birthday," as she led the audience in a chorus of that famous tune in honor of several people who were celebrating birthdays that night.

The multi-talented artist ends with a song appropriate for Thanksgiving Week - John Buccino's "Grateful." And certainly everyone in the audience sho uld likewise feel grateful for the opportunity to hear this wonderful performer sing this amazing collection of songs.


---


My View Stephen Sorokoff: Ann Hampton Callaway - I Know You Are Supposed to Applaud, However

Most times I'm smiling, taping the table and enthusiastically applauding performers who thrill me musically. Lately I find myself just staring when I'm at an Ann Hampton Callaway performance. Her talent is so stupendous, her music skills so overwhelming that I can't disrupt my concentration and break the musical trance she puts me in with something so insignificant as putting my hands together and making noise. I'm practically annoyed to hear other patrons cheering and disrupting the intimacy, intellect, fun, and virtuosity that are a hallmark of her shows. At her opening night at 54 Below I found myself having that stare after practically each of her numbers as I mentally said to myself, "I want to remember the way she sang this" There are always impromptu surprises at an Ann Hampton performance. Last night it was her last minute addition of "Two For The Road" as she spotted Ginny Mancini in the audience. Ann also called up composer John Bucchino to accompany her when she sang his inspirational song "Graterful" and you are going to be very Grateful if you go to 54 and stare at Ann Hampton Callaway on November 25,27, 29 or 30.

PS Somebody else I was staring at. Ted Rosenthal, Ann's pianist. Enough can't be said about his arrangements and performance. Ted's harmonies and melodic improvisations create a perfect fit with Ann, and his Gershwin solo was something very extraordinary.


---


Lorna Luft and Liza Minnelli Will Join Forces for Lorna's Pink Party, Benefit for Actors Fund; Special Guests, Too

Ann invites you to this historic night as she performs in a star studded benefit with the two daughters of Judy Garland - Lorna Luft and Liza Minnelli - who are singing together for the first time in 20 years! Click here for information.


---


Ann's original song "Christmas Lullaby" will be featured on Barbra Streisand's upcoming CD due October 8th called "Classic Christmas Album" on Sony Legacy!


---


Ann's song "Slow" is featured on Grammy winner Janis Siegel's latest CD "Night Songs" on Palmetto Records.

Two songs Ann wrote lyrics for - "Sleepless Nights" and "A Second Chance for Love" - with composer Anne Takle are featured on her upcoming CD "Waltzing Alone" on Universal Music.

And earlier this year, cabaret artist Kevin Dozier recorded "Perfect" on his CD "Loves Never Lost" on CD Baby.


---
Ann Hampton Callaway Brings BRIDGES to Birdland, 1/22-26

Acclaimed singer and songwriter Ann Hampton Callaway will return to Birdland Jazz Club from January 22 to 26 with a special new show, "Bridges" - inspired by the song by Brazilian composer Milton Nascimento. The show will feature songs such as "Let's Call the Whole Thing Off", "Chelsea Bridge", "How Do You Keep the Music Playing?", "No One Is Alone" and "Bridge Over Troubled Water." Her all-star trio will feature Ted Rosenthal at the piano, Martin Wind on bass and Tim Horner on drums. Click here for the full article.


---
2012 BWW NYC Cabaret Awards Winners Announced - Callaway, Caruso and McHugh Take Two Awards Each!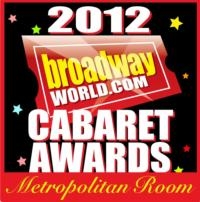 It's finally official! After almost two months of voting and the casting of more than 10,000 votes on BroadwayWorld.com, we can announce the winners in the 20 categories in the first-ever BroadwayWorld.com New York Cabaret Awards.

The biggest of the winners are Ann Hampton Callaway, Jim Caruso and Colleen McHugh, each taking two awards.

Callaway copped the awards for Cabaret Show of the Year and Best Tribute Show for her show "The Streisand Songbook," which was performed at 54 Below.

Click here for the full article.





---


'A Quick 5' With Ann Hampton Callaway
By Elliot Lanes - November 11, 2011

Ann Hampton Callaway is a singer/songwriter whose songs have been performed by Barbara Streisand and many other artists. She is the composer of the theme song for the TV show The Nanny and she sings it with her sister Liz Callaway. She was seen on Broadway in the musical Swing! and can be heard on the cast recording. This Sunday, she will be performing Boom! and Broadway with Liz at Strathmore. Ann has recorded many wonderful CDs and I suggest you add them to your music collection.

You were on Broadway in the musical Swing. Did you enjoy that experience?

It was thrilling hard work with so many rewards artistically and emotionally. The imagination and discipline it took to create the show, and then to . . . < Click here > to read the full article.


---
Please enjoy this 10 minute segment on Chicago's WTTW of Liz and I singing and performing songs from Boom!. This was the show our late dad, John Callaway, created and hosted for several years so it was a very moving experience to be there and talk about him.




---
Artist's Choice: Ann Hampton Callaway on Ella Fitzgerald

Today's top jazz performers pick 10 favorite tracks by the players, singers and styles that helped define them.

Ella Fitzgerald continues to be one of Ann Hampton Callaway's greatest inspirations. Featured in this month's issue of Jazz Times, check out Ann's top ten Ella tracks and then spoil yourself with the music of the first lady of song!


---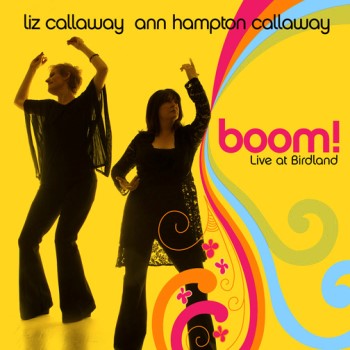 BOOM! CD Order Now on:

PS Classics, amazon.com and iTunes - Album Release Date: July 12, 2011

Sisters and Tony Award-nominated actresses Liz Callaway and Ann Hampton Callaway have delighted and enthralled crowds with BOOM!, their hit concert celebrating the soundtrack of their childhood with unforgettable songs from the 1960s and '70s. Now, this hit show - in which, The New York Times raved, the sisters "lift these songs to expressive heights rarely attained by any singer" - has been recorded during the Callaways' engagement at New York's famed Birdland in May 2011. BOOM! is a joyous, exultant evening - sometimes zany, often moving, always surprising - that features tunes made famous by Joni Mitchell, Carole King, Bob Dylan, The Beatles, Barbra Streisand, Jimmy Webb, Stevie Wonder and others, such as "A Case of You,' "Yesterday," "You've Got a Friend," "Always Something There to Remind Me" and "Blowin' in the Wind." The sisters, who alternate expressive solos with radiant duets, also share heartwarming, humorous stories of their years growing up in Chicago and New York. They are backed by musical director, arranger and pianist Alex Rybeck, bassist Jared Egan, and drummer Ron Tierno, with Rybeck and Egan doubling on background vocals. Their second live CD (following the popular Sibling Revelry), BOOM! brims with a warmth, joy and love that will transport listeners back to a time when the songs on the radio were the soundtrack of life.



WHAT THE CRITICS ARE SAYING . . .

"The sisters lift these songs to expressive heights rarely attained by any singer."
- The New York Times

"Their voices blend and soar magestically like eagles, reducing a large number of ringsiders to tears and cheers!"
- The New York Observer

"Their harmonizing surpasses the sisterly into the sublime."
- New York Magazine


---

PRESENTS
THE CALLAWAY SISTERS
IN
BOOM!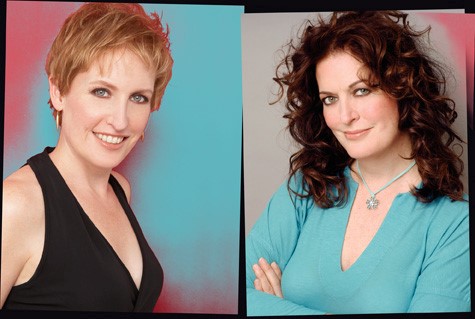 Photo: Bill Westmoreland

May 3-7, 2011 - Tuesday-Saturday @ 8:30 & 11pm

Following their critically acclaimed New York premiere and national tour, sisters and Tony-nominated actresses Liz Callaway and Ann Hampton Callaway are bringing Boom! to Birdland for one week only! Boom! celebrates the soundtrack of these sisters' childhood with unforgettable songs from the 60's and 70's including hits by The Beatles, Joni Mitchell, Carole King, Carly Simon, Jimmy Webb & Stevie Wonder.

$30 Side Seating, $40 Center Seating
At the tables, there is a $10 food/drink minimum per person
BIRDLAND
315 West 44th Street - between 8th & 9th Aves
For tickets call (212) 581-3080 or go to http://www.birdlandjazz.com


---
ANN HAMPTON CALLAWAY AT DIZZY'S CLUB COCA COLA

Tuesday-Sunday, March 8-13, 2011
7:30 p.m. & 9:30 p.m.

A Platinum Award winning songwriter with credits ranging from Barbra Streisand to the television theme from The Nanny, Ann Hampton Callaway is the rare singer with the cachet of a cabaret star, the skill of a seasoned jazz pro, and the wit and timing of a stand-up comedian. Along with her own original songs, her special on-the-spot-made-for-the-audience compositions (always a treat for her guests), and a repertoire that includes clever arrangements of standards such as "Ain't Misbehavin,'" "Isn't It A Pity," "At Last," and "It Never Entered My Mind," the swinging and sultry vocalist always delivers the goods. Plus, you just never know who will join her in an impromptu session on stage.

Ann Hampton Callaway, vocals
Bill Cunliffe, piano; Peter Washington, bass; Tim Horner, drums

General Admission: $30-$35
Students: $15 w/valid student ID on select dates.

RESERVE NOW!

DIZZY'S CLUB COCA-COLA
Frederick P. Rose Hall
Home of Jazz at Lincoln Center
Broadway at 60th Street, 5th Fl.,
New York, NY
212-258-9595/9795 or www.jalc.org/dccc


---

NEW CHRISTMAS SONG RECORDED BY MULTI-PLATINUM SELLING ARTIST ANN HAMPTON CALLAWAY AVAILABLE ON iTunes.

NEW YORK - Jazz and pop diva Ann Hampton Callaway has just released a new, heartwarming Christmas song, YES, VIRGINIA (THERE'S A SANTA CLAUS) composed by the Emmy nominated songwriting team of Wesley Whatley (music) and William Schermerhorn (lyrics).

Based on the famed 1897 New York Sun editorial ("Yes, Virginia, there is a Santa Claus") in response to a little girl's question about the existence of the jolly man from the North Pole, this song captures the hope, generosity and childhood spirit of the Christmas season. You will believe!

Ms. Callaway's recording is also included on the credit sequence of the recently-released DVD edition of YES VIRGINIA, the animated CBS television special. She will perform the television premiere of YES, VIRGINIA (THERE'S A SANTA CLAUS) during the NBC telecast of the 84th annual Macy's Thanksgiving Day Parade.

CREDITS
YES, VIRGINIA (THERE'S A SANTA CLAUS)
Music by Wesley Whatley
Lyrics by William Schermerhorn
Published by Amy Dee Music Corp (ASCAP)
Arrangement by Lance Horne

The Artists
Ann Hampton Callaway, Vocals
Cenovia Cummins, Violin
Jordan Jancz, Bass
Lance Horne, Piano

The Technicians
Produced by Lance Horne, William Schermerhorn and Wesley Whatley
Recorded and Mixed at John Kilgore Sound & Recording, NYC, April 5, 2010
Engineered by John Kilgore
Mastered by Mark Kondracki at Outloud Audio, NYC


---


DIVAS ON HUDSON

Saturday July 24, 2010
Make your reservations now for our highly anticipated Gala. This year, we're "back-on-hudson" at a beautiful new location overlooking The Hudson River.
Come celebrate our most successful season yet and hear the gorgeous singing of this year's collection of Divas.

A New Divas Feature!
Private wine tasting under the poolside pergola Curated by Jon Stern, wine connoisseur and HSC board member A rare opportunity to taste high end wines from Jon's personal cellar.
Tasting runs from 6:30pm until 8:00.
Cost for wine tasting-only $25.00!

6:30pm - Private wine tasting - (as detailed above)

7:00pm - Cocktail Party with wine and hor d'oeuvres
Bring a picnic and enjoy the beautiful grounds and stunning Hudson River view of this beautiful home in Montrose, NY.
Take part in our fantastic Silent Auction featuring a dazzling array of Experiences, Broadway House Seats (including Wicked, Billy Elliot, Come Fly Away), Vacation Homes and more!

Sunset - A glorious concert under the stars including Liz Callaway & Ann Hampton Callaway.
Past divas have included Audra McDonald, Alice Ripley, Andrea McArdle, LaChanze, and so many more!

Immediately Following - Post performance coffee and dessert hosted in this spectacular home

For more information and to buy tickets - click here


---
The Town Hall presents the world premier of
BOOM!
featuring
LIZ CALLAWAY & ANN HAMPTON CALLAWAY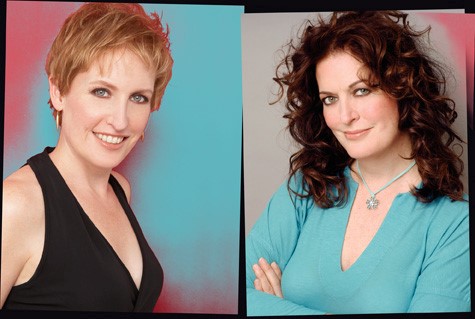 Photo: Bill Westmoreland

Friday, June 4, 2010 at 8 pm

"For a cabaret enthusiast, it was easy to fall in love with the two of them on the spot. Their voices are different. Ann's is lower and Liz's higher, a shading that works for them extremely well in their duets. So do the engrossing harmonies the two seem to create on the fly" -Peter Leavy, Cabaret Scenes

Sisters and Tony-nominated actresses Liz Callaway and Ann Hampton Callaway's show BOOM! celebrates the soundtrack of these sisters' childhood with unforgettable songs from the 60s and 70s. Expect songs made famous by Joni Mitchell, Carole King, Carly Simon, The Beatles, Bob Dylan, Jimmy Webb and Stevie Wonder. The actresses will combine musical forces and share heartwarming, humorous stories of their years growing up in Chicago and New York. Don't miss the chance to see one of today's most celebrated sister acts put their unmistakable stamp on solos and duets of songs such as Got To Get You Into My Life, Up, Up and Away, You've Got A Friend, That's the Way I've Always Heard It Should Be, Will You Still Love Me Tomorrow? and Downtown among others.

Tickets are $50 & 45. For a printable order form, copy and paste into your browser http://www.the-townhall-nyc.org/docs/SS2010_0F.pdf and write a check, or log on to Ticketmaster, http://www.ticketmaster.comevent03004445E48E7E39artistid=834322&majorcatid=10002&minorcatid=203 or pick up your phone and call TicketMaster at 800/982-2787 or visit The Town Hall Box Office, Mon-Sat, 12 noon to 6 pm. Also, people who get groovy and wear 60's and 70's clothing will receive a $5 discount on all CD sales! Don't miss this unforgettable event!

For more information visit our website at www.the-townhall-nyc.org.


---
ANN HAMPTON CALLAWAY SWINGS THE GREAT AMERICAN SONGBOOK AT DIZZY'S CLUB COCA COLA

Tuesday-Sunday, February 16-21, 2010
7:30 p.m. & 9:30 p.m.

Don't miss Ann's swinging salute to Mercer, Gershwin, Porter, Rodgers, Kern and Ellington along with lesser known masters like Gene de Paul (You Don't Know What Love Is), Bobby Troup (Route 66) and Bob Hilliard (Wee Small Hours of the Morning). She will be putting her own stamp on these timeless classics as well as celebrating some of the jazz greats who brought these songs into the spotlight of American music. Ann's tribute will be a perfect continuation of the Valentine's mood as the focus will be on love. In two completely different sets each night, audiences will be treated to some of America's finest songs, many which have come from the jazz recordings Ann has made in the last 10 years. And, as always, Ann will improvise a "standard on the spot" based on audience suggestions. Come ready to be her Ira Gershwin!

Ann Hampton Callaway, vocals
Ted Rosenthal, piano; Peter Washington, bass; Willie Jones III, drums

General Admission: $30-$35
Students: $15 w/valid student ID on select dates.

RESERVE NOW!

DIZZY'S CLUB COCA-COLA
Frederick P. Rose Hall
Home of Jazz at Lincoln Center
Broadway at 60th Street, 5th Fl.,
New York, NY
212-258-9595/9795 or www.jalc.org/dccc


---

Thursday, April 2nd, 2009

"At Last" featured in NPR's The New Year's Best Jazz artcle. Click here to visit the web page.


---

Friday, March 20, 2009

Ann Hampton Callaway and her new Telarc CD "At Last" will be featured on this weekend's broadcast of Radio Deluxe with John Pizzarelli.

In addition to airing on over 70 stations around the country and Canada, it will be available as a podcast for the next few months at John's website.


---

CHICAGO FREE PRESS FEB 12, 2009

Home 'At Last': An interview with Ann Hampton Callaway

By Gregg Shapiro, Contributing writer

Ann Hampton Callaway just may get her wish "to help the world fall in love."

You've heard Callaway's dulcet tones if you've ever watched "The Nanny" - she both performed and composed that sitcom's theme song. Her music and lyrics have been performed by a number of singers, including Barbra Streisand, Liza Minnelli and Patti LuPone, among others.

Now, on her long-awaited album "At Last" (Telarc), Callaway explores "the power of music" through a highly personal selection of material. There's a reading of "Over the Rainbow" that reveals new tints in that oft performed standard, as well as a genuinely original take on Joni Mitchell's "Carey." Callaway also does a heartbreaking rendition of the Stevie Nicks/Fleetwood Mac gem "Landslide." At the same time, her original songs, "Save a Place for Me" and "Finding Beauty," fit perfectly with the other material.

"At Last" is especially significant in that its release is timed with Callaway's willingness to speak openly about being a member of the GLBT community. We spoke, fittingly enough, shortly before Valentine's Day 2009.

Gregg Shapiro: I love what you wrote in the CD booklet about how "good songs remind us that there is more to life than headlines." Was that one of the motivators in collecting these songs for this disc?

Ann Hampton Callaway: I think it's a way of me articulating the backdrop of the power of the adventure of love within a time that contains so much uncertainty. I think the importance of finding connection becomes even more urgent when you feel so uncertain about the world you're living in and what's going to happen the next moment. And having someone to share that adventure with becomes a heightened yearning and experience when you have this sense of impermanence inside your consciousness... We forget what it's like to disappear into a gorgeous world, which music seems to be able to create better than almost anything I know.

GS: Did the events of the 2008 election, including the passage of Prop. 8 in CA have any impact on your coming out, as it did Wanda Sykes?

AHC: Yes! I was thinking about that today. You're the first person I'm talking to about this openly. I've always been a combination of a magnanimous personality - I love people, I love my audiences, I'm so interested in the world. But I'm also a very private person. I've been partnered with people who have been very private, so it's been an interesting climate throughout my life of those two different emotions and energies going on. But I think the urgency of needing to elect a leader that was going to bring about the kind of change that was desperately needed-I started to get so much more outward with my friends and my community. ... I think turning 50 last May (2008) was another eye-opening, sobering thing (laughs). Okay, here I am being an advocate of people being their true selves and fulfilling their greatest potential, and I'm always trying to nurture that in other people, and I looked philosophically at my own life and I realized that for me to own up to that wish for myself I had to be willing to step forward into the light and speak more candidly about my life and what I've learned.

GS: Did you get unconditional love and support from your family?

AHC: I have it now. Because I'm not a black and white story - I've been very attracted to men. I've had a lot of relationships with men and I'm still attracted to men. But I don't fall in love with men. So, because my parents understood that about me, I think they always entertained the thought that maybe the right man would come along. Eventually, I think they realized (laughs) that their daughter was who their daughter was. I'm very grateful that whatever difficulties they had with it, they got through it all. I have an extremely supportive and loving family. I've been out to my friends and so many of my professional cohorts for years. But in terms of my audiences, I've always chosen to leave a certain amount to the imagination. If you're listening to me singing about love, I've advocated the idea that an audience can picture whoever they wanted as they heard the words that I was singing a love song. That's a sense of mystery that I think makes things powerful. But also, as you get older and people get to know better, it seems...not that I'm going to make it a headline in my life because there are so many things that I think are more important than my sexual identity (which is complicated), but I do think that being yourself is essential.

GS: How much did the inclusion of "Over The Rainbow," the unofficial gay national anthem, have to do with this disc being released at the time of your coming out?

AHC: I think it's a subliminal message for me. I didn't consciously think "I want a gay anthem on my CD," but in hindsight it's perfectly poetic that it turns out to be that I needed to sing this song. I felt such a reluctance to sing a song that had been so identified with Judy Garland. Being friends with Liza Minnelli, I've always tiptoed around that song. But when I finally dared to sing it on the centennial of Harold Arlen, I felt so much emotion. And seeing Judy Garland, as a young girl, my first movie musical, I was completely mesmerized by her performance of that song. (That was) the first time I heard and watched a singer sing a song and disappeared into a world that felt like my own private world.

GS: You've always included at least one of your own compositions on your discs. Is there a process that you go through of matching your own material to existing compositions or vice versa?

AHC: Yes, there is. Originally, this CD was going to be all originals. It evolved into a collection of very eclectic songs that included my own songs. The two songs, "Finding Beauty" and "Save a Place For Me," seemed to be the best fit of the songs that I'd written for my sweetheart. It became like a movie. I started to craft a storyline of flashbacks and fast forwards and the whole underpinning of the album is the final song "On My Way To You," (a reflection of) the many interesting steps I'd taken towards finally finding true happiness. ... "Finding Beauty" is a great expression of my process of discovering my partner. The other song was actually a poem that emerged from the sense that I was never going to get to be with my partner. I was trying to find a way of accepting finding another way of loving her that would be truthful of my feelings and respectful of her feelings.

GS: "Carey" by Joni Mitchell...

AHC: One of my inspirations...

GS: ...is one of the most thrilling arrangements and renditions I've ever heard.

AHC: I love the adventure of taking songs that mean a lot to me, and it takes a long time sometimes. ("Blue") was my first Joni Mitchell album and I memorized it and sang along with it. I devoured it when I was a teenager. I never dreamed of touching any of Joni Mitchell's songs because, to me, she was the ultimate interpreter of her own music. But I changed my mind about the song and it was in the process of rehearsing with my band that I said I wanted to try the song. I came up with a rhythm, a feel, and I said to Jay Leonhart that I wanted him to be the mastermind behind it. His incredible imagination took over and we created this whole new "Carey." I think it's one of my favorite cuts on the album.

GS: Speaking of Joni, she also did a cover of "Comes Love." Why did you want to cover that one?

AHC: That album ("Both Sides Now") is one of the most beautiful albums of standards that I've ever heard. It's a brilliant album.

GS: At the other end of the spectrum, I got choked up over your cover of "Landslide."

AHC: Thank you! It's a song that wasn't on my radar until my partner said, "I want to hear you sing this song." I was reluctant at first. I didn't grow up listening to a lot of Fleetwood Mac. When I heard this song, the lyrics blew me away.

GS: You've mentioned your partner Kari a number of times and the album is dedicated to her. How long have you and Kari been together?

AHC: We're going to celebrate our two-year anniversary in a few days.

GS: That's wonderful. With this coming out do you see this as a way of also reaching other audiences? To play an Olivia Cruise, for instance, or the Dinah Shore Weekend?

AHC: I'd love to! They've talked to me for years and I don't know why it's never happened. I've played on RSVP cruises. I've sung with almost every gay chorus in the country. I've already been on the scene for quite a long time. I don't know that people really know who I am to the degree that I'm willing to share right now. Who knows where that will take me and what adventures are ahead?

There's more! Read Gregg Shapiro's complete interview with Ann Hampton Callaway at chicagofreepress.com.


---

Ann Hampton Callaway: Out at Last
After years of writing for the likes of Barbra Streisand, Patti LuPone -- even Fran Drescher -- Ann Hampton Callaway steps center stage with a new album and an announcement: She's gay.
By Dustin Fitzharris
She was working in a bridal shop in Flushing, Queens ... You know you can finish the rest (although the middle part is tricky, so do what everyone does and hum it or make up your own words). Of course, that's the theme from the TV show The Nanny, starring Fran Drescher. But did you know the woman who wrote and sang that song has recorded close to a dozen albums, has written songs performed and recorded by Barbra Streisand, Patti LuPone and Carole King, and received a Tony nomination for her role in the Broadway musical Swing?
Her name is Ann Hampton Callaway, and although she has just released a new album called At Last, there is something else she is ready to share with the public for the first time -- her gay sexuality.
Advocate.com: After all these years you are finally at a place where you are comfortable discussing your sexuality. How did that come about?
Ann Hampton Callaway: I've discussed my sexuality with my friends and peers, but I've never discussed my personal life with the press. I had partners who weren't comfortable with me being "officially" out. However, for me, I feel like I'm depriving myself and friends of just being who I am and embracing the life I've led and all the pain I've endured.
Was there any significance to coming out at this point in time?
I'm not only a singer but also a citizen. We have made great strides in electing Barack Obama, a thoughtful and intelligent man with a great vision for our country, but we still have Proposition 8 staring us in the face. Even though we've made great advances, there is a lot more work to be done, and I want to be a part of that. It will take all of us to step forward now and say who we really are. Maybe by me coming out people will say, "I love Ann Hampton Callaway." It may change their face as to who gay people are.
What do you think is the future of Proposition 8?
It may be a semantic problem that people have with the word marriage. Some call marriage an act of God, and in all of the very narrow interpretations of the Bible or whatever their religious book is, if they take these passages so literally, then they're never going to accept gay marriage. How do you get people to see that everyone is a human being and has the right to celebrate, honor, and sanctify the relationship they have with someone they have chosen to share their life with?
You have a new CD out called "At Last." Tell me about it.
It's a collection of love songs for adults, and I say that with a little wink in my eye. It's the most unbridled and personal collection of songs that I've recorded to date. I was trying to capture this moment in my life of finding my great love and reaching a sense of peace about all the different steps and missteps it took for me to come to this place. It's a celebration and embracing all of the hell and gorgeousness of the emotions and experiences that love puts all of us through.
Have you found fulfillment in love?
I have. I've had moments in my life where I thought I had found "the one," but being in the two-year relationship that I'm in now is a revelation for me. I'm finally with someone who is the perfect match for me. I feel like the Goldilocks of love. You know, where she sat down in one chair and it was too hard. Then she sat in another and it was too soft. Finally, she sat in a chair that was just right. That's how I feel about my partner. She's full of love, intelligence, and life.
Earlier this month Etta James said Beyoncé was going to get "her ass whipped" for singing "At Last," the song she made famous, for one of Obama's inaugural balls. Are you nervous that James is going to come after you next?
What I've noticed about other singers singing "At Last" is they always copy Etta James's arrangement, and I think, What is so hard about finding your own arrangement and interpretation? Why do you have to copy this great rendition of a song that's already been done beautifully by the person who dreamed of it? My suspicion is if [James] is mad, it's because [Beyoncé] didn't find her own interpretation. Shame on Beyoncë if that is, in fact, the case.
Can you tell me about the TV show you have been working on for PBS called Singer's Spotlight With Ann Hampton Callaway?
It's a television talk-variety show celebrating America's great interpreters of song. We've done two pilots that aired in Chicago, and they were beautifully received by the press. We are in the midst of raising the remaining $2 million to finish the first season, but with this economy, we are at a standstill. We need a show like this for Americans -- especially young people who don't know about our great singers and songs. I know young gay boys who don't know who Liza Minnelli is. It's inexcusable that people aren't aware.
Your show is different from American Idol in that there is an element of connecting and learning about the history of the songs performed. What are your thoughts on American Idol?
I have a love-hate relationship with the show. I love that Americans are so interested in singers. However, I often think the emphasis is on the appearance and the gimmick of the sexiness as opposed to how to really interpret a song and how to reach into your soul and do something that is original to you. I think it's turning into a formula, and any time you turn something into a formula you take the life out of it. It's like taking a Xerox of a song instead of the real song.
You have written a few songs for Barbra Streisand, including "I Dreamed of You," the song she sang to James Brolin on their wedding day. Do you ever just pick up the phone and say, "Hey, Babs, it's me?"
I've had many wonderful conversations with Barbra over the years on the phone and in person. But no matter how wonderful our times have been, I still feel in a state of awe over her. She's not one of those people you just take off your shoes with and get all cozy. She's Barbra Streisand! Your heart always beats faster when you're in the same room. It's like finding out that Santa Claus is a real person.
And while we are talking about a diva, are you a diva?
I am, but I say it as a joke. I am possibly one of the easiest people to work with. I know how to comb my own hair, and I don't ask people to take out the green M&Ms. I do love hearing those diva stories, though.
You will turn 51 in May. What is the greatest thing about getting older?
Learning that not everyone is going to love you. If you spend your life waiting for the moment when everyone is going to love you, then you're going to miss out on half of your life. You don't care as much about pleasing people; you care more about being your true self.
---

Liza Minnelli, Sutton Foster, Ann Hampton Callaway to Appear at Barnes & Noble
By: Brian Scott Lipton, Jan 23, 2009, New York

Barnes & Noble Lincoln Triangle (Broadway and 66th Street) has announced its line up of February free events, including a special performance and appearance by Tony Award winner Liza Minnelli at 6pm on Tuesday, February 3. Priority seating will be given to those who have purchased copies of her new CD Liza's at the Palace, which is officially being released that day.

Other performance and CD signings include Luba Mason (6pm, February 2), Nancy Stearns (6pm, February 4), Rosena M. Hill (7:30pm, February 4), Todd Murray (6pm, February 11), Ann Hampton Callaway (6pm, February 16), Kevin Dozier (6pm, February 18), Johnny Rodgers (6pm, February 25), and Tony winner Sutton Foster (5pm, February 27).

Events also include a discussion of the book Historic Photos of Broadway with author Leonard Jacobs and special guests (6pm, February 9), a kids workshop with the New Victory Theatre in relation to their upcoming production of Henry V (4pm, February 19), a discussion and signing with famed musical conductor Zubin Mehta of his new memoir (3pm, February 22), and a reading of Christopher Moore's Fool, based on the character in Shakespeare's King Lear (7:30pm, February 25).
---
Ann Hampton Callaway's "At Last" Due in Stores in February 2009; Track List Announced
By Andrew Gans
14 Nov 2008
Tony-nominated singer-actress Ann Hampton Callaway will release her latest solo recording, "At Last," in February 2009.
The Telarc Jazz disc, which celebrates romance, will arrive in stores Feb. 3, 2009. Expect original songs as well as tunes by Cole Porter, Stevie Nicks, Harold Arlen, Joni Mitchell, Chick Corea and more.
The new recording, according to press notes, "is a mix of jazz standards, versatile pop songs and a couple original tunes, each woven together to create a narrative that is perhaps as cinematic as it is musical."
In a statement Callaway said, "I always think of CDs like movies. You wouldn't download one scene from a movie. You want the whole thing, the whole story. An album shouldn't be just a bunch of songs in a sequence that's front-loaded with hits. It's really about creating an emotional journey that starts in one place and ends in a place that's very different."
Callaway is backed by pianist Ted Rosenthal, bassist Jay Leonhart and drummer Victor Lewis. Guest musicians include guitarist Rodney Jones, violinist Mads Tolling, saxophonist Teodross Avery, flugelhornist Marvin Stamm, trombonist Wycliffe Gordon and percussionist Emedin Rivera.
The complete track listing for "At Last" follows: "What Is This Thing Called Love?" - Cole Porter
"Comes Love" - Lew Brown, Sammy Sept, Charles Tobias
"Carey" - Joni Mitchell
"At Last" - Mack Gordon, Harry Warren
"Spain" - Arte Maren, Al Jarreau, Joaquin Rodrigo, Chick Corea
"Lazy Afternoon" - Jerome Moross, John Latouche
"Landslide" - Stevie Nicks
"Save a Place for Me" - Ann Hampton Callaway
"Over the Rainbow - Yip Harburg, Harold Arlen
"Finding Beauty" - Ann Hampton Callaway
"On My Way to You" - Alan and Marilyn Bergman, Michel Legrand
Not only a singer, Ann Hampton Callaway is also an acclaimed songwriter, whose works have been performed by Barbra Streisand, Patti LuPone and dozens of others. For her Broadway bow in Swing!, Callaway garnered a Tony nomination for Best Featured Actress in a Musical, and her many recordings include "Ann Hampton Callaway," "Bring Back Romance," "To Ella with Love" and "After Ours." Callaway is also a recipient of 14 Manhattan Association of Cabarets and Clubs (MAC) Awards.
---
Watch the Fran Drescher video here:

---



Listen to Ann's powerful new anthem on global warming. Click here to listen to "Tomorrow Is Today".




---
TRIBUTE TO ELLA CELEBRATES ELLA FITZGERALD'S 90th BIRTHDAY YEAR
WITH A BIG BAND AND SPECIAL GUEST VOCALISTS
JAZZ REVIEW
Live: 'A Tribute to Ella'
March 4, 2008
Singers from jazz and R & B explore the First Lady of Song's oeuvre at Walt Disney Concert Hall.
Ella Fitzgerald had so many musical qualities to admire that it's no surprise that it took a lineup of five very different singers to explore them in "A Tribute To Ella" Sunday night at Walt Disney Concert Hall. And even that wasn't enough to fully display the rich diversity of the First Lady of Song.
The inner creativity -- the quest to make a song her own -- that was at the heart of Fitzgerald's singing was best illustrated by veteran vocalist Mark Murphy. At 75, he's equally comfortable moving from the Swing Era to contemporary pop. Of his three songs, Murphy's ballad renderings of "I'm Through With Love" and "Body and Soul" were the most impressive. Finding the heart of the stories, moving lyrics around, winging freely across the harmonies, he transformed classics into up-to-the-minute interpretations, simmering with emotional density. Just the way Ella would have done.
There also couldn't have been better choices to explore Fitzgerald's cool lyricism, innate musicality and swinging improvisations than Ann Hampton Callaway and Janis Siegel. Both possess extraordinary vocal instruments, and both move easily across the vast range from intimate balladry to up-tempo scatting.
Callaway took on the daunting task of handling three hard-swinging Fitzgerald classics: "Mr. Paganini," "Lady Be Good" and "How High the Moon." And she delivered on every count, applying her unique scatting style and remarkable range, occasionally tossing in whimsical instrumental simulations. The only thing missing was the opportunity to hear Callaway sing a songbook ballad.
The Manhattan Transfer's Siegel, like Callaway and Fitzgerald a singer for all seasons, brought velvety warmth to "Midnight Sun" followed by big-band panache to "Like Young."
Singer-actor T.C. Carson added the hip swagger of the Swing Era to his versions of "Satin Doll" and "Summertime." Strutting an occasional dance step, his feature number exchange on the latter with drummer Ndugu Chancler was one of the evening's visual highlights.
The audience darling, however, was singer Ledisi, a 2008 Grammy nominee for best new artist and R&B album. Although the jazz skills she displayed on "Fly Me to the Moon" and, especially, a climactic "Blues in the Night," were minimal, her spirited, gospel-driven voice and engaging desire to please were enough to bring a trace of Fitzgerald's beyond-genre enthusiasm to her performance.
Most numbers were accompanied by a big band, conducted by music director Patrice Rushen and filled with the Southland's finest players. The audio, which sounded oddly slanted and muddy, perhaps as a result of the angled bandstand, did not favor the singers, and the most effective numbers in this otherwise entertaining evening were those backed only by the rhythm section and -- for Murphy's selections -- pianist Tom Garvin.
Don Heckman - SPECIAL TO THE TIMES
---
CD: CHRISTMASTIME IS HERE (Telarc)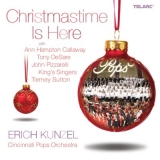 Read this review of the Christmas CD
for which Ann recorded "I Wonder As I Wander".
Click here.







---
IT'S A REALLY 'GOOD SHEPHERD' - Cindy Adams, The New York Post
December 13, 2006 -- LISTEN to me. Pay attention. Some thing I must tell you:
"The Good Shepherd" is possibly the best spy thriller ever made. No mindless soulless ice 'em, slice 'em, dice 'em fast-food chop suey, this film is for chess players, not checkers players. High school dropouts can stick to Daniel Craig's shoot-'n'-shout schlock.
Robert De Niro is a stunning director. The huge cast beginning with Matt Damon, Angelina Jolie, Keir Dullea, Timothy Hutton, William Hurt, Joe Pesci, Alec Baldwin, Tammy Blanchard, John Turturro, Billy Crudup, Ann Hampton Callaway and De Niro himself is threaded through seamlessly...Click here for full review.
---
SEPTEMBER, 2006:
Born To Be A Lover... The Enchanting Songstress From NYC

JAZZ REVIEW interview by Joe Montague
It was Cyndi Lauper who rode the pop tune "Girls Just Want To Have Fun" in the early eighties, but Chicago born songstress, Ann Hampton Callaway, is one of New York City's bright lights in 2006, and she is the one having all the fun. The lady with the effervescent personality and fabulous vocals often refers to herself as a lover.
"I was just born to be a lover," says Callaway. "I think that sense of love immediately draws people in. I am so glad that I can sing because all of that stuff can come out. I think everyone is a lover. I think music is the most powerful way to refresh that identity of being a lover and getting in touch with your heart. (You can) really feel things and feel safe enough to feel things," she says . . . Click here to read the entire Jazz Review interview.
---
SEPTEMBER 2006:
Ann was recently interviewed in depth for the November Jazz Column in Rhythm, Art and Groove by Bill Christy.
Ann Hampton Callaway is a jazz vocalist with some pretty impressive credentials. She composes, arranges, plays piano and does the occasional Broadway performance in addition to singing. She also conducts master classes and clinics.
Some of her songs have generated platinum status in sales, and she has toured extensively throughout the world. Her latest release on Telarc, "Blues in the Night," contains jazz, popular standards of earlier times and blues. After listening to her new CD, I had the good fortune to interview her . . .
RAG: One of the first things I noticed was the dexterity you have in your voice. You have a really true command of the vocal technique.
Callaway: Well you know, I've been singing for quite a while, and I love how many ways the voice can express emotion, so I've really spent a lot of time exploring that and sharing it and using it in ways to paint different pictures. Just like an artist will take different colors and different approaches to the paint, I take that sort of artistic approach to the sound of the voice as an instrument. It's not just singing a bunch of words, there are a lot of colors and textures and I love to use the full palette when it comes up. I also was classically trained. I had a lot of technique and I'm the daughter of a voice teacher, so I'm aware of the power and the choices that you have as a singer and I really try to be sensitive to making tasteful and honest choices when I put over a song.
RAG: You can hear it in the way you approach your singing. You even imitate musical instruments I noticed.
Callaway: I do. It's a lot of fun. I've always enjoyed playing with the voice and not just singing . . . Click here to read the entire article.
---
For Streisand Fans:
barbranews.com - Enjoy this link to the interview Craig Hall did a while back about Ann's relationship with Barbra. Click here.

---
AUGUST 22, 2006:
CELEBRATED SINGER AND SONGWRITER
ANN HAMPTON CALLAWAY
releases her powerful debut CD on Telarc International
"BLUES IN THE NIGHT"
Featuring Sherrie Maricle and The Diva Jazz Orchestra
and Jazz All-Starts Ted Rosenthal, Christian McBride & Lewis Nash
Arrangements by Tommy Newsom, Matt Catingub, Bill Mays & others.
ANN HAMPTON CALLAWAY, the multiplatinum-selling songwriter and singer, signed with the Grammy Award winning label Telarc International last year and the result is the thrilling new CD Blues In The Night. Perhaps best known for writing the theme to the TV hit "The Nanny" and songs for Barbra Streisand, Ann has released a successful string of critically-acclaimed albums of standards and originals.
This new recording features performances by Sherrie Maricle and the Diva Jazz Orchestra and arrangements by Tommy Newsom, Johnny Carson's longtime musical director on "The Tonight Show," Matt Catingub, Bill Mays and Ms. Callaway. The CD's 12 tracks will be available on iTunes, in addition to an original love ballad, "You Are You," which Telarc will offer as an internet exclusive. The CD will be online and in stores nationwide on August 22, 2006.
Blues In The Night is a dynamic and stirring collection of American Songbook classics, mixed with potent and witty original songs. The recording contains several jazz standards, but with arrangements and interpretations far from standard. "This is the feistiest, gutsiest, most let-your-hair-down CD I've ever recorded," Ann laughs. "There are quiet and reflective moments and you will also hear me wail. The album expresses the full range of who I am and, of all my recordings, it comes closest to the feel of a live concert."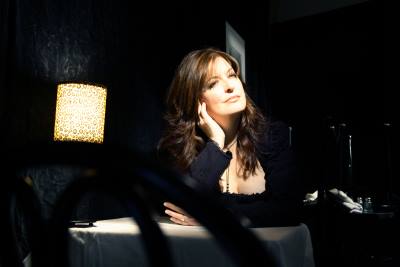 Ann is excited to be joined by drummer Sherrie Maricle and her all-female Diva Jazz Orchestra. "I have wanted to sing with them ever since I heard their first CD years ago. I was simply knocked out by their talent." They finally joined forces during a very special engagement at Lincoln Center's Women in Jazz Festival last year, which was followed by an extended run at the famous Blue Note jazz club. "Having spent so long as a solo artist, I find a great artistic camaraderie singing with orchestras and big bands," Ann says. "Sherrie has gathered a remarkable group: women with amazing spirit, humor and spontaneity. Musical chemistry is important of course, but so is personal chemistry. It's more than a job for these dedicated players, it's an emotional investment with their music."
"Swinging Away The Blues," the vibrant opening track, perfectly encapsulates the thought behind the entire recording. "My father would sing and scat around the house," Ann remembers "which began my lifelong love for jazz and swing. I want this CD to be a celebration of the power of music to uplift us. We all have to deal with everyday pressures and challenges. Enjoying great music is one of the best ways to get through the hardships of life."
The CD's title track, heard here in an all-stops-out rendition of the Arlen classic, is a fitting centerpiece for the album. Since she first performed it a few years ago in the Broadway musical Swing!, it has become a signature song for Ann and her interpretation has grown and deepened over time. "I grew up with the idea that in music, beauty was essential," she explains, "but I've come to realize that sometimes it's more important to be real then to be beautiful. I have opened up emotionally since I first sang this song. It's as if it unlocked a door in me and I could finally tap into powerful feelings I never knew were there."
Similarly, Ann's driving and intense arrangement of "Blue Moon" - originally created for a special Richard Rodgers centennial tribute - lets her explore colors of her voice and spirit missing from past recordings.
The scintillating medley of two Harold Arlen torch songs, "Stormy Weather" and "When The Sun Comes Out," was arranged by Ann for her to sing in the Broadway musical Swing!, (for her memorable performance in the show, Ann was honored with a Tony Award nomination). The number was cut from that production, but Ann later performed it around the country in duet with Michael Feinstein. The recording on this CD features Ann's sister Liz Callaway, Tony Award nominated Broadway star of Cats, Miss Saigon and Baby.
Ann is pleased to finally record "The I'm-Too-White-To-Sing The-Blues Blues," a comical send-up of her name being confused with her would-be relatives Lionel Hampton and Cab Calloway. "Almost all of my favorite singers are black. I used to ask myself all time: 'why was I born with this skin color?' It's a very common feeling among musicians." This winking nod to her idols like Billie Holiday and Sarah Vaughan has long been an audience favorite.
"Hip To Be Happy," another number intended for Swing!, was written to reflect Ann's perennial upbeat attitude. "We live in a culture that deifies misery," Ann reflects, "There is a widespread attitude that to be a real artist you need to drink a bottle of scotch every day and destroy yourself. But a positive outlook can be your best friend. This song is my Lambert, Hendricks & Ross-inspired spin on the subject."
"No One Is Alone," the lilting and tender ballad, is Ann's first solo recording of a song by Stephen Sondheim. "I wanted to include something inspiring on the CD," Ann says. "In these increasingly stressful times, we tend to feel more alienated and forget how important it is to connect with each other." In her graceful and delicate reading, Ann reminds us of this with her trademark supple tones.
Because he is renowned for his witty wordplay, Cole Porter is often overlooked as a composer and lyricist of deep passion and strong emotion. Ann brings out the sensuous undertones and deep yearning of "It's All Right With Me," a number usually done with more swagger and at a much faster pace. "To me, this song expresses the pent-up desire to be with someone you just can't be with. I think we've all felt that." "I feel like I've put my own stamp on these songs," Ann concludes, "and I hope my listeners can find new truth in them. There is nothing like hearing a vintage song that we all know and love, yet feeling like you are hearing it for the first time." Indeed, Ann has accomplished her goal: Blues In The Night - frisky and fun, yet intimate and introspective - truly offers something for everyone.
---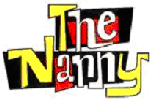 NEW!! DOWNLOAD "The Nanny" Ringtone! Click here.