Ann Hampton Callaway - Fever: The Peggy Lee Century. Reviews from the Green Room, NYC
"Is there anything she can't do? Her impeccable intonation and perfect pitch take each song to untold heights. Her dynamism is contagious." — Cabaret Scenes

"For sheer vocal beauty, no contemporary singer matches Ms. Callaway." — The New York Times

"Ms. Callaway is gifted with an amazing low voice, a miraculous level of musicianship, ears that can hear around corners, a gift for both arranging familiar standards and composing new ones, all of which works hand-in-hand with her sense of humor." — The Wall Street Journal

"Callaway establishes herself as one of the best equipped jazz vocalists swinging today." — Chicago Tribune


---
ANN HAMPTON CALLAWAY: FEVER—THE PEGGY LEE CENTURY
By Ron Fassler



The Green Room 42 in New York City played host to Ann Hampton Callaway channeling the song stylist and composer Peggy Lee. It was almost too perfect— in that one great singer was paying tribute to another, and as that is just my cup of tea, the drink was hot and delicious (with just a touch of honey).

For those not in the know, Ann Hampton Callaway enjoys a popularity with audiences around the world, serving up her own stellar brand of solid musicianship. Not only a pop/jazz singer with a wide vocal range and vivacious personality, she is also a songwriter, expert "scatter," and a gatekeeper of the Great American Songbook. Whenever she takes the stage, she offers a bit of history to give context to what she is singing, always careful to acknowledge those who've come before her and have affected her own personal style. The charm factor is off the charts when she is commanding a show, and that's abundantly evident in this new show, as it concentrates solely on someone who has meant a great deal to her as a fellow artist.

With Fever—The Peggy Lee Century, Callaway is saluting one of her idols who she consistently has worked into her shows throughout the years. This being Lee's centenary, those in attendance were viewing its first performance before Callaway expands upon it and begins touring it around the country and beyond. With a dozen songs and a two-part encore, we were treated to sterling examples of what made Lee such an enduring figure in popular music, all the more special due to her having composed a number of her biggest hits.

Callaway brought her own personal stamp to such Lee compositions as "I Love Being Here With You," "Johnny Guitar," and "He's a Tramp" from the Disney cartoon Lady and the Tramp; and she sang many of Lee's hits like "Is That All There Is," "Why Don't You Do Right?" and "Black Coffee." Referred to sometimes as "the female Frank Sinatra," Callaway mentioned how Lee often opined out loud why Sinatra wasn't referred to as "the male Peggy Lee?" Good question.

Backed by Ted Rosenthal (piano), Dean Johnson (bass), and Tim Horner (drums), the set was tight, and the hour flew by. In addition to being funny and endearing, Callaway is above all else as fine a musician as you can find on the cabaret stage. Check out her schedule and see if you can catch her next time she appears in New York City, or in a city near you.


---
BWW Review: Ann Hampton Callaway's Ardent BUT BEAUTIFUL Thrills Birdland

I don't know when Ann Hampton Callaway started this chapter of her life, but she's emphatically in a new one. The artist savors every note, propelled headlong into her songs with uncommon exuberance. Signature authority extends not only to stellar scat but to enacting selected material.

Accompanied by The Ted Rosenthal Trio (Ted Rosenthal, piano; Martin Wind, bass; Tim Horner, drums), Callaway shines luminous at Birdland (where I saw her latest show Wednesday night and which continues for two more shows Friday and Saturday night at 8:30 and 11 pm). "Since spring has not quite arrived, we've put together a bouquet . . . "

Indeed, weather inside is suddenly unlike New York's cold, rainy night.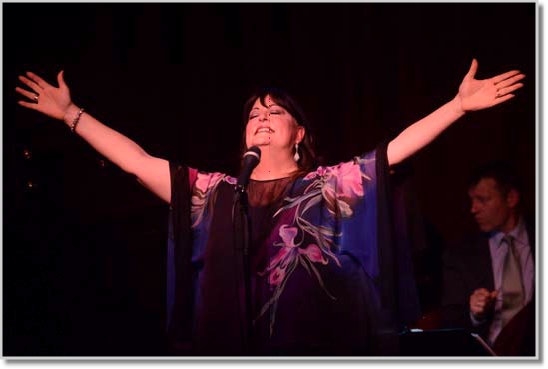 "Let's Get Lost" (Jimmy McHugh/Frank Loesser) foresees joint adventure. It's a clear, openthroated, swingin' down the lane interpretation rather than the misty suggestion so often delivered. Bass and drums have a side conversation. Jerome Kern/Oscar Hammerstein II's Callaway with Martin Wind on bass. "All the Things You Are" is relished. Callaway moves side to side, shifting in her chiffon. Serendipitous scat is punctuated by "Everybody!," a wry invitation to join the complex deployment of notes we can't possibly anticipate. She's like a good skier. Whoosh! "The Folks Who Live on the Hill" (Jerome Kern/Oscar Hammerstein II) is dedicated to someone in the audience. Eeeeasy brushes, light bass, caressed piano, and phrasing like long sighs signify the precisely drawn number. We'll be pleased to be called-- a millisecond of contentment -- the folks on the hill . . . she sings. The word "veranda" emerges shaped like a hammock.

An appreciation of Bill Evans includes three songs for which he was known. "Never Let Me Go" (Jay Livingston/Ray Evans) drifts in on tender piano. Callaway reflects, questions, imagines. There's a hint of anxiety in the prospect. You'd never leave me-- pause-- would you . . . is spoken, rather than sung, adding gravitas. Bass is eloquent as is Ted Rosenthal's arrangement.

A highlight of the show, "Here's That Rainy Day" (Jimmy Van Heusen/Johnny Burke, and beautifully arranged by Mike Abene) exudes the kind of pain that inexorably gets under one's skin. Vocal is a buttery, mournful horn, a silhouette on a fire escape. Funny, she mutters, that rainy day is here. When Callaway personifies wounded, she's never fully crushed. We feel resistant strength making lyrics her own. In her hands, this is a stunning jazz aria.

Callaway performing yet another"beautiful" show at Birdland, where she returns May 6 & 7. This evening's title song, "But Beautiful" (Jimmy Van Heusen/Johnny Burke) enters somewhere between anthem and prayer. "This is the essence of how I look at life, the performer tells us, "It reminds me of a book of photos I discovered as a little girl called In Spite of Everything, Yes" (Ralph Steiner 1986). We believe she believes every word. Even when the song becomes mid]tempo swing, its luxuriant arrangement and invested performance compel. A fine bowed bass solo finds Martin Wind quietly scatting.

Cole Porter's "Just One of Those Things," one of several bouncy numbers, unexpectedly appears to be an exorcism, rather than an insouciant shrug. Rosenthal takes off, jumping, while not losing sight of the tracks. I think the musician must have more joints in his fingers than the rest of us. He seems to be able to hit, pat, stroke, and burnish with remarkable speed and clarity.

Once upon a time/Before I took up smiling/I hated the moonlight! . . . We end with a rendition of Richard Rodgers/Lorenz Hart's "Blue Moon," which one might call controlled detonation. The word 'blue' is seven syllables. It's as if Callaway is wrestling with the orb. Following a "Diva Blessing" -- her invocation of love for us all -- it takes on a rather ancient, ceremonial hue. Feelings unleashed, the artist expands into the room, ferociously addressing life. Music fills not just her rib cage and lungs, but ours.

Birdland: 315 West 44th St., New York, NY, 10036. Please call 212]581]3080 for reservations. http://birdlandjazz.com/ Photos by Maryann Lopinto


---
ANN HAMPTON CALLAWAY OFFERS A BOUQUET OF BEAUTY
By Sandi Durell



A marriage made in jazz heaven has come about with the pairing of the iconic Ann Hampton Callaway and Birdland Jazz Club! Not to be cliché but . . . like two peas in a pod, this expressive jazz vocalist and historic club are a match made for each other. As the title of the show But Beautiful implies, Ann is offering up a bouquet of songs wrapped in the beauty of some of our greatest American composers.

It's easy to "(Let's) Get Lost" in McHugh/Loesser's song, enhanced by the driving bass beat as it segues into a swing rhythm, and the onset of hearing Ann's well-developed scat technique that repeats throughout this remarkable evening of song.

A soul-revealing rendition of Kern/Hammerstein II's "The Folks Who Live on the Hill" left a tear in many an eye (including mine), as the evening progressed with a can-you-top-this emotional roller coaster ride as the warm and perfect vocals of AHC subtlety ebbed and flowed, along with scat reminiscent of a myriad of instruments.

Some of the greatest songs in our American songbook cleverly veered with dramatic turns and meaning as a longing-wistful "Never Let Me Go" (Livingston/Evans), a swinging "Come Rain or Come Shine" (Arlen/Mercer) and a reflective "Here's That Rainy Day" (Van Heusen/Burke) were among the knockouts. The title "But Beautiful" (Van Heusen/Burke), as a wistful bossa, was just that, and "Just One of Those Things" (by one of our greatest lyricists Cole Porter) was offered up loose and hot.

The magic fingers of the recently returned Ted Rosenthal on piano, together with Martin Wind on bass and Tim Horner on drums were the icing on this delectable cake.

After her Diva Blessing, Ms. Callaway wailed in a rockin' interpretation on "Blue Moon" (Rodgers/Hart) to close a soul-fulfilling evening of jazz. Think smoky, sexy piano bar in the wee small hours, and that's only a small part of the experience.

In the audience was cheering sister Liz Callaway.


---
Feminine Persuasion - Ann Hampton Callaway Celebrates Women Songwriters - Crazy Coqs
Feminine Persuasion - Ann Hampton Callaway Celebrates Women Songwriters continues at Crazy Coqs, London until 24 April, as part of the London Festival of Cabaret.

Star rating: five stars *****



There aren't enough stars in the galaxy adequately to convey the extraordinary pleasure of spending 90 minutes in the company of this true genius of cabaret: Ann Hampton Callaway is a talent from another planet.

This is the lady who has everything: an unmatchable husky, dark-chocolate, multi-octave voice; a great throwaway, faux deprecating sense of humour; a remarkable gift for mimicry - just listen to her Fitzgeraldian scat on the Ella classic 'How High the Moon' - and a songwriter par excellence. Oh, and a pretty good pianist too. She had a backing trio when premiering Feminine Persuasion at Manhattan's 54 Below in November, but here it's Callaway naked - "for the first time I am the bass, the drums and the piano, a bit like Indian fabric, the faults contribute to the character!" - just AHC and her piano, like it was a quarter of a century ago when she made an unforgettable Pizza On the Park debut.

It's more jazz-inflected now, lush vocals that can thrillingly move up an octave in a heartbeat even more polished, and material, a tribute to the great female songsmiths who have inspired her, which has even more variety.

In a sublime hour and a half that showcases all shades and sides of her immense gifts, we go through the decades -- from Billie Holiday to Adele, Peggy Lee to Carole King, Dorothy Fields to Joni Mitchell, Carolyn Leigh to Sara Bareilles, Annie Ross to Fran Landesman.

There's something for everybody from standards like 'Witchcraft' and 'The Way You Look Tonight' to Ann-dards such as the beautiful 'I Gaze In Your Eyes' - her music to a posthumously-discovered Cole Porter poem.

She movingly recalls an elderly ex-soldier coming up to her at the Pizza On the Park and telling her that he and Porter had been lovers and these were the gorgeous words Cole had written for him.

Callaway has written more than 250 songs, many of them magical, but has failed to sing any on recent visits. Here she makes partial amends with two, the recent 'Love and Let Love', written in tandem with upcoming Coqs visitor Michele Brourman, rounding off an evening of infinite variety.

It takes a brave performer to tackle pop icon Adele's very personal first No. 1 UK single 'Someone Like You'. Amazingly, Callaway manages to imbue the song, about dealing with heartbreak and the end of a love affair, with an even deeper pain than even the writer could.

Just as stunning is her soulfully mature 'Both Sides Now', the Mitchell classic now sounding a million miles away from the Judy Collins version that reached number eight in the US charts and was rarely off my turntable in 1968.

There was nothing better than the Sara Bareilles composition 'Gravity', a particularly topical choice as this Californian songwriter is flavour of the month on Broadway with her long-awaited first musical Waitress opening this weekend.

Callaway had the audience joining in Carole King's 'You've Got a Friend' (not forgetting to insert they have written a song together and that King even sang along in the making of one of AHC's CDs).

Introducing the song, she said: "As a teenager I saw her album in a shop window, played it, wept, and announced to the world 'This is what I want to do with the rest of my life'" How lucky for us!

Always politically and socially aware, Callaway alluded to recent Paris atrocities in dedicating New Yorker Melissa Manchester's 1920s-reflective 'When Paris Was a Woman' to the bomb victims.

Hard to believe, but AHC just gets better and better by the year, and this standing-ovation evening, dedicated to the "trailblazers of culture breaking down the barriers of an all-male world", is beyond wonderful… even to a mere fella.
---
What the Critics Are Saying About Ann Hampton Callaway's "From Sassy to Divine"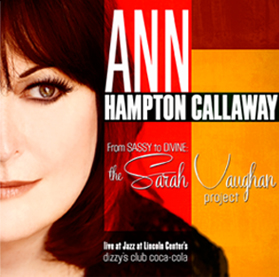 "Callaway is an impressively fluid musician...She captures (Vaughan) wisely and well." - JazzTimes Magazine

"Ann Hampton Callaway...brings passion, swing, playful phrasing, electricity, charm and equally exuberant and subtle nuances to this comprehensive exploration of Vaughan's catalog in the perfect setting: Live at Jazz at Lincoln Center's Dizzy's Club Coca-Cola." - Music Connection

"...Callaway is blessed. She has the impressive vocal range, depth and emotion to pull it off." - WBGO-FM

"Callaway is blessed with prodigious pipes that possess exceptional personality and a truly divine huskiness. Robust and powerful, yet restrained and cool, Callaway exemplifies her immense talents throughout her live Sarah Vaughan tribute album, From Sassy to Divine: The Sarah Vaughan Project. The incredibly gifted, multi-talented Callaway slays it. She sounds absolutely magnificent." - Popmatters.com

"Wherever she is, Vaughan certainly had a smile on her face when this music was performed. - New City Chicago

"...There is no question you should also be thinking of Ann Hampton Callaway as a consummate artist. Her latest album released this month, a tribute to the jazz great Sarah Vaughan makes that abundantly clear." - Blogcritics

The result of "From Sassy to Divine" is part Vaughan, part Callaway, all delightful. - New York Magazine

"Ann Hampton Callaway makes the Ellington tune-'In A Mellow Tone'- a showcase for her own sultry, witty alto on 'From Sassy to Divine: The Sarah Vaughan Project.'" - USA TODAY

"Vaughan was also known as 'The Divine One' for her operatic voice, perfect sense of pitch and voluptuous tone. Callaway reflects this as she caressingly bends and stretches the notes on a dreamy rendition of Erroll Garner's ballad 'Misty.' And like Vaughan, she hauntingly sings Billy Strayhorn's 'Chelsea Bridge' without words, displaying her full vocal range from the lower registers to the heights....She has the vocal range, improvisatory flair and passion to channel Vaughan's spirit without imitating her." - Associated Press

"One of the most anticipated jazz recordings of the season." - The Chicago Tribune

"Ann Hampton Callaway...brings passion, swing, playful phrasing, electricity, charm and equally exuberant and subtle nuances to this comprehensive exploration of Vaughan?s catalog in the perfect setting: Live at Jazz at Lincoln Center's Dizzy's Club Coca-Cola." - Music Connection

"Jazz cabaret sensation, Callaway gives a loving tribute to one of her biggest idols-the legendary Sarah Vaughan..." - AARP Magazine
Reviews and Features On Ann's New CD - "From Sassy to Divine: The Sarah Vaughan Project"
USA Today

ABC News

The Edge

Music Connection

Star Pulse

Huffington Post

BroadwayWorld.com

New York Magazine

AARP Magazine

The Chicago Tribune

Star Tribune

OUTTAKE

New City Music

WNYC
Click on the links below to read reviews on THE SARAH VAUGHAN PROJECT:
Musical Theater Review Review of Ronnie Scott's Debut in London

The Chicago Sun Times Feature on "From Sassy to Divine: The Sarah Vaughan Project."

New York Times

Danielle Miceli's New York Cabaret Today

Theater Pizzazz!

Times Square Chronicles
---
"Let's Fall in Love: Ann Hampton Callaway Sings Streisand, Songbook Classics, & More" at The Kennedy Center by David Friscic
The very prodigious Callaway's artistic output is phenomenal from being the only composer to have collaborated with Cole Porter, writing songs with Carole King, Rolf Lovland, and Barbara Carroll, writing and singing the theme song to the hit TV series The Nanny to touring the country with The Streisand Songbook.

Entering the stage in a beautifully tailored black pantsuit with bold, red lapels on her evening jacket, Callaway covered songs that evoked romance, pain, and wit. She hit all the right notes (pun intended!) and more as she displayed her vocal prowess from pristine clarity to scat singing to deeper, evocative and smoky tones. Callaway has an obvious inherent understanding and desire to foster an appreciation of the Great American Songbook and this show spotlighted her love for these beloved classic songs,just as Ella Fitzgerald, Rosemary Clooney = on her Concord jazz albums– and Michael Feinstein have promoted these treasured songs.

Click here to read the full review.
---

Concert Review: Ann Hampton Callaway sings "The Streisand Songbook" at Bethesda Blues and Jazz Supper Club
June 12, 2013 by Elliot Lanes



Bethesda Blues and Jazz Club is a new venue that is starting to host some of our best singers in a gorgeous art deco surrounding. This past Saturday they did it in grand style.

Ann Hampton Callaway is a singer that reminds me of a time when singers had distinctive traits to their sound. Sarah Vaughn had her signature vibrato and Ella Fitzgerald could scat like no other person could. Ann Hampton Callaway has both of these qualities in her arsenal of talent. Add to this that, in her new show entitled The Stresiand Songbook, she has the chutzpah to take on the song catalogue of arguably one of the greatest singers of all time.

I can say that undoubtedly not only has Ann Hampton Callaway succeeded in putting together a great set of music but she has reinvented some of Barbara Streisand's classics and makes them her own while paying tribute to Streisand in the process. Click here for the full review.
---

Ann Hampton Callaway at the Bethesda Blues and Jazz Supper Club
June 10, 2013 By Jennifer Perry
There's a new place to hear live music in town and it's exquisite. Old school movie house, short lived Nederlander venue (The Bethesda Theatre) turned live music venue, the Bethesda Blues & Jazz Supper Club has attracted an array of local and regional talent in recent months and this past weekend, a nationally-recognized artist graced its stage.

Ann Hampton Callaway is perhaps best known to musical theatre enthusiasts for her Tony Award-nominated performance in Swing in 2000, but she's also made an exquisite career as an accomplished songwriter (penning over 250 songs) and as a singer known for putting her unique spin on well-known American songbook standards in jazz clubs and concert halls across the country.

The delightfully charming yet confident performer performed a selection of romantic and message-based songs that the legendary Barbra Streisand has performed throughout her long career and shared how Barbra has influenced her own career path. The set list also included two songs that Ann wrote for Barbra to perform – "I Dreamed of You," which Ms. Streisand sang at her wedding and the anthem for peace, "At the Same Time." Her stories about how this all came to be (Streisand performing her songs) reveal that persistence, tenacity, and sheer talent pay off. Click here for the full review.
---
Ann Hampton Callaway & the Colorado Symphony, Denver (January 19, 2013)
By Thomas Cunniffe
For all of the artistic triumphs in her 50-plus years in show business, Barbra Streisand has never truly embraced jazz. She came closest with her album "Love Is The Answer" and her one-night concert at the Village Vanguard, but her perfectionist attitude toward her art keeps her from taking the constant risks involved in creating jazz. Streisand is certainly jazz-influenced, but her friend Ann Hampton Callaway is a full-fledged jazz vocalist, and it is Callaway's jazz sensibilities that makes her "Streisand Songbook" program more than an exercise in Baby Boomer nostalgia. Over the past year, she's performed this concert with several symphony orchestras and on Saturday night, she made her Denver debut with the Colorado Symphony Orchestra, conducted by Scott O'Neil.
Click here to read the full review online.
---
Click on the links below to read rave review about The Streisand Songbook
www.broadwayworld.com
www.nytimes.com
www.talkinbroadway.com
wsj.com
TheaterMania.com
www.t2conline.com
www.examiner.com
www.gaysocialites.com
www.broadwayworld.com
Click on the links to read rave reviews about Boom!
www.mdtheatreguide.com
www.broadwayworld.com
www.jazzhistoryonline.com
www.talkinbroadway.com
usatoday.com
LoHud.com
www.examiner.com
www.playbill.com
TheaterMania.com
wsj.com
www.broadwayworld.com
www.womanaroundtown.com
www.nytimes.com
www.wolfentertainmentguide.com
www.broadwayworld.com
www.nitelifeexchange.com
reviews.ticketmaster.com
More rave reviews about Boom!
10 Tuneful CDs
Reviews of discs from Kate Baldwin, Ann Hampton and Liz Callaway, Tim Robbins and more.
By: Andy Propst · Jul 22, 2011 · New York

Liz Callaway -- Ann Hampton Callaway -- Boom! (Live at Birdland) (PS Classics) Take a trip (pun fully intended) back to the music of the late 1960s with this joyous recording of a concert that the Callaway sisters gave at Birdland earlier this year. The album showcases not only the tunes of the era, from bubblegum pop to rock to protest songs, but also the singers' prodigious talents and remarkable chemistry as performers. Some particular highlights include Ann's soulful rendition of Bob Dylan's "Blowing in the Wind" and Liz's sensitive take on a medley of Jimmy Webb's "Didn't We" and "MacArthur Park."

A great review by Joe Stead of PS Classics!

A couple of other ladies who are no strangers to Chicago are Liz Callaway and Ann Hampton Callaway, a delectable pair of divas who are putting their sisterly song stylings to groovy use in their duet CD, "Boom! Live at Birdland". Travel back with Liz and Ann to the days of flower power, go-go boots, "be-in's," vinyl records and insanely tuneful melodies. Yes, we are talking about the 1960's and early 70's, the world of the Beatles, Burt Bacharach, Joni Mitchell, Bob Dylan and Stevie Wonder, all of which are reunited on one highly listenable and high energy disc with the "double your pleasure" vocalizations of the Callaway sisters. We get to re-live the sisters' years growing up and blasting medleys of these standards from the back seat of their parents' 1967 black Thunderbird. We hear of their youthful show biz dreams too, Ann's to become the next Beatle and Liz's to become the 6th Dimension. Liz's pristine soprano is the perfect compliment to Ann's mellow alto as they soar together through the retro songbook in perfect harmony. A note for fans of local trivia: Guess which role Liz Callaway and Kate Baldwin shared in different productions of the same musical at the Marriott Theatre?


---

Pittsburgh Post-Gazette

Saturday, March 19, 2011

Dance review: PBT goes whimsical in Gershwin program
by Jane Vranish

Despite ballet's upper crust pedigree, humor occasionally surfaces in brilliant fashion.

In the enchanting romantic comedy "La Fille mal gardee" ("The Wayward Daughter"), Frederic Ashton dryly inserted a clog dance, dancing chickens and a live pony. Jerome Robbins created side-splitting tidbits in his masterpiece, "The Concert," where the real audience was privy to the behavioral intrigues of a stage audience. And lately American Ballet Theatre's Alexei Ratmansky has toyed with plenty of camp in "Namouna."

On Thursday night, choreographer Viktor Plotnikov marched to his own zany drummer in "Shall We Dance," which had its premiere at the Byham Theater. This was Pittsburgh Ballet Theatre as we have never seen it, as Mr. Plotnikov took the company down a rabbit hole into a choreographic wonderland of his own making. While we generally think of George Gershwin as a musical conduit for urbane jazz sophistication (marvelously displayed in George Balanchine's "Who Cares?"), Mr. Plotnikov thought of the music as a whimsical starting point, whereupon he started to deconstruct it.

There's no doubt that Mr. Plotnikov has a notoriously fertile imagination -- he once placed frying pans on his dancers' heads in a piece for PBT school graduate students. In "Shall We Dance," his very game dancers carried angular cardboard notes (the music) and assorted letters (for the disassembled lyrics) and later colorful umbrellas, flashlights and hockey sticks.

Let's start there. Christopher Budzynski ambled on as a wild-haired conductor (who's a little more mobile than comedian Tim Conway's classic character) with an oddball assortment of musicians at the back. Like Julie Erickson's sudden transformation from Flora into a "Dracula" bride when her costume was magically whisked away, the band lost their tuxes to become Penguin hockey players and -- voila! -- went back to the "penguin" suits.

Apparently Mr. Plotnikov wanted audience members to devise their own stories for each of the 15 songs. What could we have here? A fantastical dream with artists as athletes and vice versa? Yes, Mr. Plotnikov had plenty of things to pull out of his choreographic hat. He turned ballet on its ear much like a Kandinsky painting, chock full of angular shapes and a rainbow colors rambling on a canvas.

If Mr. Balanchine relished America in the speed and spirit of his choreography, Mr. Plotnikov scrambled Americanisms all together into one big dance omelet. He asked his dancers to do a breakdance solo, walk with chins bobbing, do the Worm in long blue tutus, walk like poodles, form a ballet barre with their arms and be plucked like a string bass.

In one of the most skillful sequences, Mr. Plotnikov took Susan Stroman's idea from the Broadway hit, "Crazy for You," and ran with it in "Slap That Bass." Three women mimed stand-up basses as the men plucked away at their imaginary "strings." In a turnaround, though, the women responded with real slaps -- a bit of feminism that boasted some smart Broadway timing.

In the meantime, there was plenty going on in the music as songstress Ann Hampton Callaway bit down on some mean jazz rhythms and scat singing. In general, though, she was the calm at the center of this dance storm, tapping a creamy velvet sound that was bolstered by nifty tailor-made arrangements that she and Ted Henderson created. Kudos to a very tight band that made its own connection with Gershwin.

That's one thing that Mr. Plotnikov could improve -- making more connections either between dancers on stage or occasionally with the atmosphere of the music. In the end, this funhouse of a ballet was in need of some serious editing, although the audience apparently enjoyed the roller coaster ride.

Janet Marie Groom's costumes unfolded with their own deconstruction of Gershwin's music. Some were colorfully playful, others were cityscape gray or silky pajamas like the black-and-white keys on the piano. Oh, and a couple more tuxes (although these stayed in place) for Alexandre Silva and Alejandro Diaz as George and Ira Gershwin. Michael Korsch's spiffy lighting design added even more to the mix.

Also on the program was an encore performance of Derek Deane's "Hungry Heart ... 'we all have one'!!" Inspired by Bruce Springsteen songs, the show collected characters in a roadside restaurant. Despite being a terrific showcase of dance for the cast, the characters could have been developed further. And the idea of the 1950s and its classic rock didn't bond with the Boss' gritty brand of Heartland rock, a style that emerged in the '70s.

Former Post-Gazette critic Jane Vranish can be reached at jvranish1@comcast.net. She also blogs at pittsburghcrosscurrents.com.

First published on March 19, 2011 at 12:00 am


---

Broadwayworld.com | Cabaret

Wednesday, March 16, 2011

The Cabaret Chronicles: Nicolas King, Carly Ozard, Ann Hampton Callaway, and Sarah-Louise Young!
by Jenna Esposito

Well, readers, it's been a busy month for me, but amid all of the hustle and bustle, I've managed to take in some truly outstanding entertainment. From 19-year old Nicolas King to one of the greatest established treasures of the Great American Songbook, Ann Hampton Callaway, it was definitely a musical month to remember!

Read the entire review at: www.cabaret.broadwayworld.com


---

Wall Street Journal | New York Culture

Friday, March 11, 2011

Female Leads, Classic Beats, Gil at St. Pete's
by Will Friedwald

Ann Hampton Callaway
Dizzy's Club Coca-Cola

People use the term "slick" as if it were something other than a positive thing, but in the singing of Ann Hampton Callaway, slickness, along with amazing time and wonderful chops, is a virtue. She demonstrates that the purpose of swinging, for instance, isn't merely to show off one's rhythmic skills but to engage an audience, and her ballads (like the neglected Gershwiniana "Isn't It a Pity") are no less captivating. The humor arrives not only in her, but in witty arrangements like a funked-up, hip-hopping treatment of "Ain't Misbehavin'" in which Fats Waller becomes Fat-C Wat-C. While "How High the Moon" featured some ingenious original vocalese lyrics in the style of Jon Hendricks, it's in her scat choruses that Ms. Hampton Callaway shows that she'd be better named Ann Torme Fitzgerald.

Read the entire review at: www.wsjdn.wsj.com


---

AllMusic.com

The Man and His Music
by Ken Dryden

Johnny Mandel has long been recognized as one of America's greatest songwriters, particularly in his composing of memorable original music for movie soundtracks, which have produced a number of popular standards. But he rarely issues recordings under his own name; happily this live CD, drawn from two nights at Dizzy's Club Coca-Cola, features Mandel conducting Dr. Sherrie Maricle and the DIVA Jazz Orchestra through 13 of his arrangements, with ten songs being originals. DIVA has long been a swinging unit, and Maricle has a reputation for seeking out the top female players for her "No Man's Band," many of whom have graduated and become prominent leaders themselves. Without surprise, the DIVA Jazz Orchestra plays Mandel's charts with the finesse of veterans who have played them night after night for years, the ensembles are flawless, and there are too many outstanding soloists to list. Singer Ann Hampton Callaway guests on a swinging "What a Little Moonlight Can Do" (associated with Billie Holiday, among many others) and Mandel's lovely ballad "Where Do You Start," along with a sassy take of "Ain't Nobody's Business." Of course, there are memorable performances of Mandel's standards like the touching "Emily" (forever associated with pianist Bill Evans' recordings) the hip, sexy "Black Nightgown," and the dark "Theme from 'I Want to Live'," the latter showcasing Lisa Parrott on the baritone sax feature first recorded by Gerry Mulligan. Mandel's interpretation of his "Theme from M*A*S*H" starts along its original path, but quickly switches to a breezy Afro-Cuban setting. If that's not enough, the band wraps the date with Mandel's robust scoring of Tiny Kahn's "TNT" (better known as "Can't Take You Nowhere" after Dave Frishberg added an amusing lyric to it decades later). Highly recommended.


---

Saturday, July 3, 2010

Groovy Music: The Divalicious Ann Hampton Callaway at Chicago's Mayne Stage
From the Deep Dish blog
I still miss Toulouse, the intimate cabaret bar in Chicago where I was fortunate enough to see Julie Wilson, Karen Akers, Lee Lessack and many others perform back in the '90s. However, there was one lovely and talented lady whom I saw more than anyone else, and her name is - you guessed it - the divine Ann Hampton Callaway. I remember sitting in that cozy little room on Lincoln Park West with a few friends, listening to this groovy gal croon a few tunes as she sat at the piano - and usually her father, the late John Callaway, was in the audience, so he would easily be persuaded to join his daughter for a song or two. It was always a fun and memorable evening whenever we would go see Ms. Callaway in concert.

Fast forward 10+ years to last night watching Callaway at the new Mayne Stage in Chicago - it seemed like old times with a familiar friend. The Mayne Stage theater/cabaret space is much larger than Toulouse with 299 seats, but it still has an intimate feeling. However, I think the singer herself had a lot to do with making all of us in the audience feel like we were hanging out in her living room. She's such a personable performer who really connects with her adoring public through back-and-forth banter and amusing stories. Callaway doesn't just stand up there on the stage, smiling at everyone as she sings one song after another. She engages you with her candid conversation - as a potential "Diva of America" should. That's the important position that she's running for - and she's even written a catchy song as part of her campaign called "It's Hip to Be Happy". Judging from her fabulous performance last night, I think the lady has already captured the title.

Accompanied by a terrific three-piece band - Stu Miller on bass, Charles Heath on drums, and the wonderful Reggie Thomas at the piano - Callaway began the evening with the Cole Porter tune, "Just One of Those Things". She then informed us that she was not the daughter of Lionel Hampton and Cab Calloway and dedicated the show to her father, John, before proceeding to blow the roof off the building with a rousing rendition of the hilarious "The I'm Too White to Sing The Blues Blues". I love her sense of humor, which was in full gear last night as she dropped a few names of stars she's met or worked with, including "Bob" DeNiro, Barbra Streisand, Matt Damon and Angelina Jolie, whom she almost asked to adopt her. She also shared interesting stories about the songs that she chose to sing - "In the Wee Small Hours of the Morning" (which Frank Sinatra recorded after Ava Gardner broke up with him) and "Will You Love Me Tomorrow" (from Carole King's 1971 album, Tapestry, which she bought as a pre-teen). But if I had to choose my favorite tune of the evening, I would have to go with "Summertime" from the 1935 opera, Porgy and Bess. After Callaway's amazing jazz performance of this song, my partner whispered to me that that was the best version he'd ever heard - and I had to agree.

Of course, all good things must come to an end - but for her encore, Callaway took me back in time once again to Toulouse when she would always create an original song at the piano with help from her audience. Last night various folks offered up such unique words as "Stanley Cup", "pickle barrel", "garbage can" and "sensational sequin tunic" (which Callaway was wearing), and the songstress was able to weave them all into a patriotic song about America, which left her fans smiling. It was yet another memorable evening with the marvelous Ann Hampton Callaway.

Click here to read the online blog post.


---

Johnny Mandel
and The DIVA Jazz Orchestra
The Man & His Music
Dizzy's Club Coca-Cola
New York, NY
Fronting a spectacular NYC backdrop that matched the excitement in the room, composer/conductor/arranger Johnny Mandel and Sherrie Maricle's DIVA Jazz Orchestra took the stage for three nights and six shows at Jazz at Lincoln Center's Dizzy's Club Coca Cola and thrilled their audience with an evening of songs, solos and synergy that can only come when extraordinary talents join forces and do what they do best. . . make beautiful music!

Mandel, an octogenarian and native New Yorker who started out with the Count Basie Orchestra before settling in Hollywood, appeared delighted to be back in the Big Apple conducting DIVA, the all-female big band that was founded and "put on the jazz orchestral map" by Stanley Kay, who has been a drummer, managed drum icon Buddy Rich and has been Entertainment Director for the New York Yankees.

With few words and even fewer gestures, Mandel quietly and skillfully pulled out an inspired performance from each and every soloist. Janelle Reichman on clarinet, for example, set the bar high for all the many soloists who followed with her turn on "Close Enough for Love." My personal favorite, "Emily," had all the musician's eyes glued on Johnny. Their ensemble playing was crisp, precise and energetic and it was obvious that they were truly enjoying playing the songs from the extensive Mandel songbook.

Ann Hampton Callaway was the featured guest and dazzled the audience with her vocal prowess, accompanying herself at the piano on a Mandel gem, "Where Do You Start?," written with lyricists Alan and Marilyn Bergman. She also wailed two big band staples, "What a Little Moonlight Can Do" and "T'ain't Nobody's Business If I Do," making both songs personal anthems.

The "Theme from M*A*S*H" ("Suicide Is Painless") was next and Maricle showed her own "hot stuff" on a first-rate drum solo that led into one of the most familiar and successful of Mandel's songs, "The Shadow of Your Smile," from the film The Sandpiper, written with Paul Francis Webster and recorded by Tony Bennett, among many others.

One of the last of the great jazz composers, Oscar and Grammy winner Johnny Mandel, proved that age is no barrier when the mind, body and heart are still ready, willing and able to share the fruits of a life's passionate labor.

Lynn DiMenna
Cabaret Scenes
May 24, 2010
www.cabaretscenes.org


---
Click here to read the review from broadwayworld.com: 'Cabaret Chronicles', 02/21/10
---
Too White to Sing Blues? Not Callaway
Concert review from cincinnati.com
By Janelle Gelfand, February 26, 2010

The lady can sing the blues.

Ann Hampton Callaway began her show with the Cincinnati Pops Friday night in a sentimental mood - with the standard "Let's Fall in Love." It wasn't until her encore, which brought the crowd to its feet, that we got a taste of the full range of her talent as she belted and wailed a gutsy rendition of "Blues in the Night," the Johnny Mercer-Harold Arlen classic from the Broadway musical "Swing," for which she won a Tony nomination.

Callaway was funny and entertaining in her Pops debut in Music Hall, a program of jazz standards. She completely won over the audience with her created-on-the-spot swing tune about Cincinnati, an inventive ditty to words tossed out from listeners. Yes, they included Skyline Chili and Pete Rose.

In the program's first half, Music Hall was her cabaret for Rodgers and Hart's "With a Song in My Heart," an example of her terrific way with a lyric, backed by shimmering strings. "How High the Moon" became her own tribute to Ella, and she scatted impressively up and down the instrumental spectrum.

Callaway confided that her pianist was stuck in New York due to weather, but the Pops' Julie Spangler filled in seamlessly, and her collaborations with other Pops soloists sparkled.

The singer, who has also written songs for Barbra Streisand and is the singer/songwriter of the theme to TV's "The Nanny," turned up her mega-watt personality as the evening progressed, sometimes taking a turn at the piano. Her "Too-White-to-Sing-the-Blues Blues" turned autobiographical, as she talked about her Chicago upbringing. She approached Ellington's "In a Sentimental Mood" with a husky lower register and warm phrasing, then turned up the heat with an up-tempo "Lover, Come Back to Me," scatting all the way up to the chandelier. (It's still in one piece.)

Even though it was her Music Hall debut, Callaway noted two local connections: A solo on Erich Kunzel's last Christmas album for Telarc, and an audition long ago at CCM. ("It didn't go very well.")

Also making his debut with the Pops was guest maestro Michael Krajewski, a Detroit native and a graduate of the University of Cincinnati College-Conservatory of Music.

It may be hard to imagine a "Got Swing" concert without the extroverted Kunzel on the podium. Krajewski, who is principal pops conductor of the Houston and Jacksonville symphonies, has an understated conducting style, hardly moving at all. But he brought interesting arrangements, spoke engagingly and led polished, nuanced performances.

The Pops brass was stationed Big Band-style in the orchestra's center, with the rhythm section - Spangler on piano, Matt Zory on bass and Marc Wolfley on drums - in front. The orchestra was smooth and wonderful in tunes such as "It Don't Mean a Thing (If It Ain't Got That Swing") and Count Basie's "Jumpin' at the Woodside."

Krajewski's easy tempos allowed for some fine improvisations by Spangler and Zory in "Take the 'A' Train." One of the evening's stars was tenor sax Rick VanMatre, who heads jazz at CCM, who showed versatility whether improvising alone or echoing Callaway's vocal improvisations.

Louis Prima's "Sing Sing Sing" was not the splashy Kunzel or Tommy Newsom arrangement, but a more subtle one by Greg Prechel, which featured the whole percussion section in the big drum cadenza.

Krajewski kept the lid on the brass, and the strings shone. "April in Paris" was a revelation, performed Count Basie-style, with a warm solo by Cristian Ganicenco on trombone.

The Pops repeats at 8 p.m. Saturday and 3 p.m. Sunday in Music Hall. Tickets: 513-381-3300, www.cincinnatipops.org.


---
The Cabaret Chronicles: Ann Hampton Callaway
Sunday, February 21, 2010; Posted: 12:02 PM - by Jenna Esposito

Happy Sunday, everyone! I'm just winding down from a great week of live music, and am looking forward to beginning another one! I kicked off last week with my own show, Jenna Esposito Sings Connie Francis, which was performed at The Metropolitan Room last Sunday, in honor of Valentine's Day. My band and I had a terrific time, and there were lots of happy couples in the audience, so our mission was accomplished!

On Tuesday evening, it was off to Dizzy's Club Coca-Cola, which is part of Jazz at Lincoln Center, to hear Ann Hampton Callaway in Ann Hampton Callaway Swings the Great American Songbook. Joined by the stellar trio of Ted Rosenthal on piano, Peter Washington on bass, and Willie Jones III on drums, Ms. Callaway not only swung the Great American Songbook, but brought her incomparable vocals, sparkling wit, easy humor, and unique interpretations to each and every number she performed. The song selection was superb; the material varied from well-loved standards such as "I'm Beginning To See the Light" and "That Old Black Magic" to lesser-performed gems like Johnny Mandel and Paul Francis Webster's hauntingly beautiful "A Time For Love." For all of the "single and bitter" people in the room, she offered up a touching "You Don't Know What Love Is," which she followed up with a swinging "Just One of Those Things." In addition to her lush vocals and impressive scat solos, Ms. Callaway also showed off some other talents - improvised vocal solos that mimicked both a trumpet and a saxophone (not at the same time!). Now, I've heard many people perform "vocal trumpet" solos, and Ms. Callaway does it better than most, but the "vocal sax" solo had me floored! Though there are many things to love, to me, one of the best things about seeing Ms. Callaway live is the fun she has playing with her audience. Some of her off-the-cuff comments and interjections had me laughing so hard that my cheeks hurt! The rapport she builds with her audience by the end of a show is nothing short of remarkable, and when the lights come up, there is rarely a face without a smile. Adding to the magic of this particular night was the club itself, which is a gorgeous room on the fifth floor of the Time Warner Center at Columbus Circle. It is one of my favorite rooms in the city in which to see a show, because behind the stage is a wall of floor-to-ceiling windows which afford the audience a magnificent view of Central Park. This past Tuesday, it was all the more enchanting due to the freshly-fallen snow covering the park - it looked like something out of a fairy tale, not the gritty NYC I'm used to. Combined with the wonderful music emanating from the stage, it truly made for one of my favorite nights in recent memory.


---
BSO Holiday Spectacular hits fresh peak with Ann Hampton Callaway
December 24, 2009

Thanks to the snow and other little things, I didn't make it to this year's BSO Holiday Spectacular until the penultimate performance Wednesday afternoon. This fifth annual production turned out to be the best yet, IMHO, thanks in large measure to Ann Hampton Callaway, who served as host.

If you saw previous versions of the Baltimore Symphony's show, you'll appreciate the description of Callaway as "the dark side of Sandi Patty" (not original with me, darn it). It's not just Callaway's hair coloring that distinguishes her from Patty, who vibrantly hosted the BSO's show a couple of times, but also the earthier voice, the delectable extra layer of humor. If Callaway wanted to do this show every December, I'd say bring her on... Click here to read the full online article.


---
"This is a bright addition to Callaway's already beefy resume of past glories."
- Midwest Record Recap, Jan 18, 09
Music Review | 'Too Marvelous for Words'
Those Amorous Lyrics, Borrowed From the Birds

By STEPHEN HOLDEN
Published: November 22, 2009

The singer Ann Hampton Callaway wasn't always the pop-blues wailer who brought the house to its feet on Friday evening at Carnegie Hall, where the New York Pops orchestra celebrated the centennial of the songwriter Johnny Mercer. Her rendition of "Blues in the Night," with a lusty full-bodied arrangement by Harold Wheeler, gave this lament by Mercer and Harold Arlen the kind of top-to-bottom vocal coverage that few singers have the technical resources to deliver.

Her performance demonstrated that it is possible for a singer who really works at it - Ms. Callaway started out as a polite piano-bar balladeer with an inclination toward the lachrymose - to reinvent herself. Her softer side emerged in a fluid, immaculately intoned "Skylark," the meditation by Mercer and Hoagy Carmichael on a songbird in flight that some believe to be Mercer's most poetic reflection.

The concert, "Too Marvelous for Words," didn't focus strictly on Mercer lyrics. Instrumental segments, conducted by the orchestra's new musical director Steven Reineke, a protégé of the Cincinnati Pops Orchestra's longtime maestro Erich Kunzel, who died in September, concentrated on the melodies of Mercer's composing collaborators. Young and vigorous, with a playful attitude that has been a pops orchestral tradition since the heyday of Arthur Fiedler, Mr. Reineke was a polished, welcoming host.

Among the instrumental segments, Johnny Mandel's arrangement of his song "Emily" (for which Mercer wrote lyrics), from the movie "The Americanization of Emily," as an orchestral mini-suite recreated the pastel shades and the wistful mood of one of the greatest pieces of film scoring from the 1960s.

Besides Ms. Callaway the other singing guests included Michael Feinstein (making a surprise appearance and singing "Something's Gotta Give"); N'Kenge, a classically trained diva who can stretch from Broadway pop-soul to opera; and James T. Lane, a song and dance man who appeared in the Broadway revival of "A Chorus Line."

N'Kenge offered histrionic readings of "Come Rain or Come Shine" and a medley of "Autumn Leaves" (for which Mercer wrote the English lyrics) and "When October Goes," a melancholy late Mercer lyric posthumously given music by Barry Manilow. If you had to choose one diva as a role model for N'Kenge, it would be a more classically oriented Lena Horne.

Mr. Lane, who sang "One for My Baby (and One More for the Road)" to a Nelson Riddle arrangement for Frank Sinatra and clowned through "Hooray for Hollywood," displayed the exuberance of the young Bobby Short but with a theatrical heft.

The show's cuteness factor was provided by Camp Broadway Kids, a 100-voice children's chorus, costumed and choreographed in a Radio City Music Hall style.

BLOGCRITICS.ORG
May 2009

"Ann Hampton Callaway brings a strong theatrical sense to her recordings. She's not one to simply assemble a collection of individual songs, easily sampled in bits and pieces - her projects tend to have an arc, a flow from beginning to end. With each outing, Hampton Callaway takes listeners on a musical journey, exploring love in all its facets with clear-eyed candor that's nonetheless unabashedly romantic. At Last, her third (counting a Christmas collection) outing on Telarc, may be her most cohesive project yet. A mix of the familiar (the title track, "Over The Rainbow") and a handful of originals (her own "Save A Place For Me" and "Finding Beauty"), the disc is a flawlessly assembled collection that flows seamlessly from beginning to end."

At Last, her third (counting a Christmas collection) outing on Telarc, may be her most cohesive project yet. A mix of the familiar (the title track, "Over The Rainbow") and a handful of originals (her own "Save A Place For Me" and "Finding Beauty"), the disc is a flawlessly assembled collection that flows seamlessly from beginning to end.

That's not to say there aren't standout moments aplenty; guest Wycliffe Gordon's trombone work on "Comes Love" alone is worth the price of admission, and Hampton Callaway's dramatic take on "At Last" rescues the tune from relegation to weddings only (hey, it's a jazz tune after all!). Arrangements are inventive, from the jazzy doo-wop rhythms cushioning Joni Mitchell's "Carey" to the subtly evocative violin that colors the background in Stevie Nicks' "Landslide." (Neither is typical of jazz playlists, but Hampton Callaway, working with co-arrangers Rosenthal and Bill Mays, manages to make even the more adventurous selections fit perfectly). "Lazy Afternoon" is as dreamy and delicate as its title suggests, with faint birdsong in the background; a similar dreamy delicacy brings things to a close with "On My Way To You," a fittingly gauzy conclusion to a celebration of romance.

Callaway's theatrical background lends a dramatic flair to her delivery, and there's an elegant sophistication to proceedings here, a sense of silk and champagne in every note. Accompaniment is top-notch, with Hampton Callaway's core trio (Ted Rosenthal on piano, Jay Leonhart on bass, with drummer Lewis Nash), and guests adding texture as appropriate. Sound is typical of Telarc, crisp and clear, with ideal balance and definition.

Hampton Callaway's choice of material - there's not a trace of heartbreak to be found, relatively rare in a ballad-heavy collection - leads one to believe her own journey to love has been successful ... at last (pun intended). Joining her on that journey proves a delightful voyage indeed!


---
JAZZ.COM

THE DOZENS: 12 JAZZ DIVAS YOU NEED TO KNOW by Thomas Cunniffe

"Jazz singer" used to be one of the most controversial terms in the jazz lexicon. Back in 1963, the British jazz historian Benny Green claimed that was no such thing as a jazz singer, and as late as the 1980s, the argument was being advanced by none other than Mel Torm! Of course, jazz itself defies definition, and that makes defining a jazz singer difficult as well.

The argument is rarely heard these days, mostly due to the large influx of talented, schooled vocalists who prove their right to be called jazz singers by the quality and content of their performances. As in any group of artists, there are some that have gained popularity, and others who are just as talented who are not as well-known. So, without taking anything away from Diana Krall, Jane Monheit, Dianne Reeves, Cassandra Wilson, Dee Dee Bridgewater and Madeline Peyroux, here are twelve other contemporary female jazz vocalists who you definitely should hear.

Click here for the full article.
---
"...you will likely find this album finding its way into to your favorites, and recommending it to your family and friends." Riveting Riffs

April 2009
Reviewed by Michael Barbara

In the liner notes to her 2009 release, At Last, Ann Hampton Callaway shares a lesson she learned from the life and career of Ella Fitzgerald, simply stated, to be your best as an artist, you need to surround yourself with the best. She has learned the lesson well, as her outstanding trio of Ted Rosenthal on piano, Jay Leonhart on bass, and Victor Lewis on drums clearly comprises some of the best performers on the jazz scene.

Callaway opens with the question "What is This Thing Called Love?" - her arrangement (with Bill Mays) possesses a contagious riff by the trio, and leads into her softly swinging vocals. Callaway provides just enough scat while trading fours with the trio, and closes with a soaring chorus that hints at all the great tunes to come. "Comes Love," adds the unique sound of Wycliffe Gordon on trombone, and Rodney Jones on guitar. Callaway's soulful vocals provide the perfect complement to Gordon's solos and the groove of Leonhart and Lewis.

On Joni Mitchell's "Carey," Leonhart adds a rhythmic background vocal, proving once again (and contrary to one of his signature compositions) that it's not impossible to sing and play the bass!! The title track "At Last," begins with Callaway's sweet presentation of the verse, and her subtle but effective interpretation of the chorus resonates well against Teodross Avery's tenor solo, and the insistent beat of the rhythm section.

Chick Corea's "Spain," is always an ambitious undertaking, and Callaway provides a dazzling rendition, with her vocal dynamics ranging from breathy whispers, to the soaring passages of the closing chorus. Emedin Rivera is featured on percussion, and serves up a Latin accent beneath Rosenthal's piano, while the arrangement remains honest to Corea's legendary performance, and clearly has elements of Al Jarreau's rendition of "Spain," sprinkled throughout. (I have to confess, I hit the "repeat" button three times on this track.)

Jones and Rivera stay with the trio for a wonderfully laidback rendition of "Lazy Afternoon," that has a feel to it which clearly evokes the title, and is presented almost as a jazz lullaby, that softly fades with a piano trill. Mads Tolling is featured on violin for "Landslide," a creative, melodic cover of the Stevie Nicks composition. Callaway's original (one of two featured on this release) "Save a Place for Me," brings back Jones and Rivera, as her deeply emotional vocals are delicately balanced over a soft Latin mood.

Marvin Stamm adds his flugelhorn to "Over the Rainbow," an uncomplicated, simple arrangement that is perfectly suited to Callaway's passionate presentation, and beautifully accented by Rosenthal's accompaniment.

"Finding Beauty," another Callaway composition, will find you quietly swaying to the beat of Rivera's percussion, punctuated by Jones' guitar fills and solo, while Lewis provides just the right amount of drum and cymbal accents. Softly and tastefully, Callaway closes, perhaps more than symbolically, with "On My Way to You," as you will likely find this album finding its way into to your favorites, and recommending it to your family and friends.
---


JAZZ & BLUES REPORT
By Nancy Ann Lee

"Callaway's mature, bendable vocals, smart scatting and swingability can inject each tune with special flavor. She truly dwells in a tune, so expressively delivering lyrics that you may feel you're hearing some well-worn standards for the first time... This is a benchmark vocal recording. Callaway and crew build each tune into a masterpiece that you'll want to hear again and again. There isn't a dull track in the bunch."

ANN HAMPTON CALLAWAY
At Last
TELARC

Vocalist Ann Hampton Callaway delivers an exciting 11-tune session ("love songs for grown-ups") with musical director Ted Rosenthal (piano), Jay Leonhart (bass), and Victor Lewis (drums), along with special guests: guitarist Rodney Jones, violinist Mads Tolling, tenor saxophonist Teodross Avery, flugelhornist Marvin Stamm, trombonist Wycliff Gordon, and percussionist Emedin Rivera. Callaway's mature, bendable vocals, smart scatting and swingability can inject each tune with special flavor. She truly dwells in a tune, so expressively delivering lyrics that you may feel you're hearing some well-worn standards for the first time. A testament to her versatility, Callaway also arranged most of the tunes and contributes a lovely Latinate original, "Finding Beauty," which also features Jones and Rivera. Callaway's version of "Comes Love" is a seductive, pulsing tour-de-force enhanced by Gordon's muted 'bone solo in a raspy swinging New Orleans style. Her full-throttle approach on the bluesy gem "At Last" (delivered with the intro) is matched by Avery's soulful solo and comping. Other tunes include "Lazy Afternoon," "Over the Rainbow," "Spain, and more.

Singer-songwriter Callaway has an impressive bio. She's best known for starring in the hit Broadway musical Swing!, and for composing and singing the theme for the TV series, The Nanny. This is her second recording for Telarc, a followup to her 2006 release, Blues In the Night. She's sung with over 25 of the top U.S. orchestras and big bands, appeared on numerous TV shows and toured internationally. This is a benchmark vocal recording. Callaway and crew build each tune into a masterpiece that you'll want to hear again and again. There isn't a dull track in the bunch.


---


TALKIN BROADWAY

Sound Advice - March 12, 2009
By Rob Lester

ANN HAMPTON CALLAWAY - AT LAST Telarc Jazz

Where does the music on this CD live? The place is an oasis. Listening to the rich, heartfelt voice of Ann Hampton Callaway with her tasteful arrangements on At Last is like finding a little piece of velvet in a world of rough burlap and plastic. Her latest in an ever-impressive body of work might be called her "Contentment Album." Though she has, on past recordings, shown more of the strength of her voice - or chops - wailing, and unleashing more jazz tour de force and inventive swirls and twirls, much of this is in a cozy, mellow zone. The few exceptions include the end of the title song which heats up, and there is loose fun with trombone star Wycliffe Gordon's grunting commentary on "Comes Love." Also, a quick jazz romp through a tricky-tempoed "Spain," adeptly trotting and zipping through the complicated rhythms. Still, there's that underlying confident air of "life is good, I'm in a good space" here as well.

The album is dedicated to the theme of reveling in appreciating a long-awaited solid and comforting, mature love—at last. As her liner notes and recent interviews reveal, that's where she is in her life and love journey: the inspiration is her own partner, whose name gives cause to the song choice of Joni Mitchell's "Carey" (though Ann's love spells the name differently). No matter how you pronounce things, love is love and there's plenty of it coming through on these tracks. Ann carries "Carey" to a new, somewhat quirkily surprising, shuffling territory (compared to the songwriter's own version's swirling rise-and-fall treatment), with Ann's co-arranger/bass player Jay Leonhart singing a counterpoint accompaniment.

The gem from the musical theatre, The Golden Apple's "Lazy Afternoon" is the epitome of time-standing-still calm awe, but Ann's singing and her arrangement (credited to herself and Bill Mays) manages to eschew the trap of making it somnambulistic and taking the easy path of just simple hypnotic slowness. That's even more impressive when you note the track clocks in at six minutes and nineteen seconds, but interest and even tension are sustained, like a slow-spinning spider weaving a web, or in this case, a picture of Nature. In fact, all the 11 cuts run long, each well over four minutes and a few quite a bit longer. Sometimes that is to allow the excellent musicians to stretch out a bit - it's a small, intimate ensemble made up of top players, featuring a return collaboration with pianist Ted Rosenthal and guitarist Rodney Jones prominent.

No need to roll your eyes at the kazillionth record of a vocalist tackling the classic "Over the Rainbow," rest assured. The Ann Hampton Callaway way here is to not be anthem-like or cry the lonely "why can't I?" or play little girl lost. It's more hopeful that she'll make it to that place where "the dreams that you dare to dream really do come true." Pulling back, keeping things understated and pure, she rather miraculously finds freshness in straightforwardness on this very, very familiar song. Sincerity makes it work and if there's a key word to Ann Hampton Callaway's approach and persona, it is indeed "sincerity."

Especially elegant and reflective are her two original songs, "Save a Place for Me" and "Finding Beauty," offering personal, involved singing and diary-like writing. From the opening track, posing the eternal question posed by Cole Porter "What Is This Thing Called Love?" to the follow-ups that explore and warmly celebrate, gratefully, its joys, the CD is a joy itself.


---


ICON
New Hope, PA

...Ann Hampton Callaway hits a home run on her gratifying recording, "At Last."


---



Lovers of jazz vocalists and classic songbook material mixed with some contemporary numbers would do well to add both of these outstanding CDs to their collections. Because whether it's sacred or profane, love and desire are, as the songwriter said, here to stay.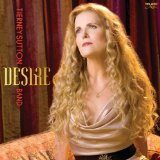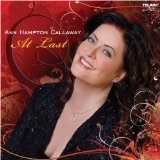 Talented female jazz vocalists are everywhere these days, which is wonderful for listeners who enjoy them, but must be unbelievably frustrating for the artists. After all, there is only so much time and so many different artists that the typical listener will care to keep up with, so the question becomes how to stand out amongst the many talented vocalists out there today? When one has honed one's craft, become the best interpreter of the chosen songs as one can be, found a group of sympathetic musicians to perform with, come up with interesting arrangements that both push the boundaries of the chosen material and still render it recognizable, what else is there?

Increasingly the answer has been to present a grouping of songs around a theme or to find some way to create a mood that extends throughout the varied songs of a recorded program. Cassandra Wilson has often found ways to create a mood throughout an album even thought the songs vary widely in form and temperament, while other artists rely on a particular style (blues, for example) or topic that runs through all the songs in a particular collection. It's no longer enough to use a unifying 'songbook' theme based around one composer, as was often done by the likes of Ella Fitzgerald and Sara Vaughn.

Tierney Sutton has proven incredibly adept at finding suitable themes for her recordings and making them work for collections of very disparate songs. Even when the topic is based on a single composer or performer, as on Dancing In the Dark, her tribute to Frank Sinatra, she manages to put a new spin on it. The Sinatra album, for example, focused on early Sinatra songs that are often overlooked by a generation that mostly remembers Sinatra from the 1970s on. The follow-up, On the Other Side, looked at the dark side of songs about happiness. After a snappy live set, Sutton returns with her latest album Desire. The album is ostensibly about greed, but the brand of greed spotlighted on many of the numbers that Sutton and her band have chosen is lust, pure and simple. Even the album cover is evocative. Sutton, her long blond tresses and face highlighted like an old Hollywood glamour photo, stares longingly at something or someone beyond the frame. At the same time that she desires something she is herself an object of desire to the observer.

The song selection reportedly began with the two Cole Porter numbers included here, 'My Heart Belongs to Daddy' and 'It's Alright With Me.' Certainly Porter was no stranger to the idea of love, lust, and desire being mercurial and buffeted by the whims of a free market culture. 'My Heart Belongs To Daddy' sails breezily along on the current of Ray Brinker's drums and Christian Jacobs' brisk piano, but the way Tierney toys with the lyrics and musical phrases tells the listener everything they need to know about the song's singer. 'It's Alright With Me' is taken at a frenetic pace, breaking into an easy swing at about a minute and a half, when Tierney's temptress vocals give way to a powerful, muscular solo by Jacobs.

"Fever" is a slow burn number, beginning only with bass and vocals, with drums eventually laying down a slow rock/boogaloo beat. 'Cry Me a River' features perhaps the most arresting arrangement, with Brinker outlining the rhythm rather than defining it, while Jacobs' piano often drifts along seemingly out of time completely. All of the arrangements on the disc allow the listener to hear the song from a different perspective than usual, yet none are gimmicky or outlandish. Sutton's working group is a modicum of taste, remaining solidly within the mainstream jazz tradition yet finding new ways of playing well-worn songs. Tierney is, as always, more than up to the task of reinterpreting these famous songs, but she never sings more notes where less will achieve the same effect. Her phrasing is impeccable, and her understanding of the songs she interprets is unquestionable. Sutton is one of the best vocal interpreters performing and recording today, and she is at the peak of her creative powers, making Desire another successful venture for her and her band.

Perhaps the most telling juxtaposition on the album is presented by the last two tracks. 'Whatever Lola Wants' is sensuous and full of serpentine twists and turns. There is no question about Sutton's motives or desires as she inhabits the mind of the femme fatale namesake of the song. Sutton refers to this performance as the 'dark heart of the album,' and it certainly does present one of the darkest visions here. After Sutton's haunting vocal fades away, the spoken word intro to 'Skylark' arrives like a breath of fresh air. Like the spoken introduction to the album's opener ('It's Only a Paper Moon') the words here come from the sacred book of the B'hai faith. The yearning Johnny Mercer/Hoagy Charmichael melody with its beautiful lyrics provide a welcome counterpoint to the lust for both physical and material experience heard on the rest of the album.

As usual, Tierney Sutton has found a way to frame the songs she's selected for Desire with an overarching theme that provides added context and depth for the listener, and the stunning arrangements are beautifully executed by the singer and her top-notch band.

Ann Hampton Callaway also explores many of the twists and turns of romance on her latest release, At Last, but Callaway is looking at more straightforward expressions of feeling from the heart than the lusty relationships Sutton used to illustrate her theme. Interestingly, Callaway also begins with a Cole Porter song, 'What Is This Thing Called Love?' It's Porter in a less cynical, more simply confused mode, and provides a nice segue into that classic song of love as ailment 'Comes Love.' While Callaway works primarily with a base piano trio backing group just as Sutton does, she adds some variations in color via additional instruments on some tracks. Here she employs trombonist Wycliffe Gordon and guitarist Rodney Jones to punch up the arrangement.

It's interesting that while Sutton provides an overt philosophical template over her theme that informs and illuminates her interpretations of her chosen songs, Callaway's album conveys the very deeply felt romance that eludes the inhabitants of the world that Sutton critiques. That's reflected in the arrangements as well; Callaway's tend toward more traditional jazz standards arrangements (even on more contemporary numbers. The most telling track is Callaway's original "Save a Place for Me" which is presented as a traditional bossa nova number, complete with guitar and additional percussion (courtesy of Enedin Rivera). It shows that Callaway's heart resides in the darkened atmosphere of the club and the cabaret.

Callaway makes some cagey song choices. A few are surprising because of the frequency with which they've been interpreted by other singers through the years. But Callaway confidently puts her own stamp on them. "Over the Rainbow" is a sumptuous and deeply felt performance that will make listeners forget about comparisons, so swept up will they be in the current that Callaway creates. Marvin Stamm's flugelhorn solo adds a tempered melancholy to the song. More contemporary material is handled well, though at first listen I found it hard to get the swinging, bluesy version of Joni Mitchell's rollicking expatriate romance "Carey." But the doowop quality of bassist Jay Leonhart's background vocal that approximates a vocal bassline and Jones' Wes Montgomery-esque guitar figures reveal an arrangement that is right in tune with Mitchell's lyrics. Stevie Nicks' gorgeous 'Landslide' is given a straightforward ballad reading, with Mads Tolling's violin work providing a hint of country without belaboring the point.

The singer and her band have a jaunty go at Chick Corea's classic 'Spain' with Al Jarreau lyrics, with Ted Rosenthal playing an energetic piano solo and Callaway demonstrating her ability to scat with taste. "Lazy Afternoon" is well handled, complete with some background nature sounds, though it is not my favorite rendition of this dreamy song. But that's a small quibble in a delightful hour-long program of music.

And how does Callaway fare on the title track? She sings the entire minute long intro, not generally heard, before heading into the familiar melody. Rodney Jones provides some tasty, bluesy guitar fills, and Callaway's voice is big and robust, like a homemade pasta sauce. The song provides Callaway with an opportunity to really belt it out, and she certainly can. That she reserves it only for the biggest moments of the album's title track demonstrates the maturity and talent that this singer brings to her craft.

Lovers of jazz vocalists and classic songbook material mixed with some contemporary numbers would do well to add both of these outstanding CDs to their collections. Because whether it's sacred or profane, love and desire are, as the songwriter said, here to stay.


---
DOWNBEAT
By Chris Robinson

On At Last, Ann Hampton Callaway creates a programmatic album that outlines the journey one embarks on the way to finding and experiencing love. Callaway wonders up front "What Is This Thing Called Love?" and then expresses confusion over what she'd do when she encounters it on "Comes Love." Joni Mitchell's "Carey" expresses the playful joy of infatuation along with the inevitable realization that it can't last. Callaway finds her love on a celebratory and dramatic version of "At Last." The album's remainder expresses a range of emotions and challenges in a relationship. At Last allows for the clear expression of its plot. Callaway has a fabulous instrument, as her dark, rich voice is flexible and supple enough to caress each word of "Lazy Afternoon," which draws the listener into a world in which every moment needs to be savored as long as possible. Her understated scat solo on "What Is This Thing Called Love?" is full of nuance and inflection while her nimble behob lines on "Spain" could hang with any trumpeter's. The guest soloists and different rhythm section configurations enhance each song's mood and provide variety without disrupting the album's narrative.


---


THE NEW YORK TIMES

MUSIC REVIEW | ANN HAMPTON CALLAWAY
Toughening Up Some Tunes

By STEPHEN HOLDEN
Published: February 18, 2009

Ann Hampton Callaway's self-reinvention from a lachrymose piano-bar chanteuse into a jazz swinger progressed a step further on Tuesday evening at Dizzy's Club Coca Cola, where she added a new pose to her arsenal of attitudinal stances: pugilistic bossiness. Punching out "The Best Is Yet to Come," that optimistic swinger by Cy Coleman and Carolyn Leigh, she bore down heavily on the phrase "Come the day you're mine," as if aggressively asserting her claim in a romantic gold rush. "Comes Love," in which she emphasized the phrase "Nothing can be done," acquired the same toughness. Ms. Callaway, whose honeyed voice used to verge on tears much of the time, has clearly developed emotional armor. Although a talented pianist, she never once touched a keyboard. Her two-week engagement at Dizzy's coincides with the release of her latest album, "At Last" (Telarc), a collection she described as "love songs for adults." Seven of the 10 songs she performed at Tuesday's early show are included on that album, which features the same musicians who accompanied her in concert: Ted Rosenthal on piano, Jay Leonhart on bass and Victor Lewis on drums. Two songs from the album - Joni Mitchell's "Carey" and Stevie Nicks's "Landslide" - found Ms. Callaway putting her stamp on soft-rock classics. "Carey," given a percussive backbone, lost much of its intimacy. "Landslide," slowed up and translated from a guitar ballad into a piano-based one, revolved around the words "I'm getting older too." In spirit it is still a very young song. Ms. Callaway saved her big guns for the end of the show. In the tradition of Al Jarreau she treated the Chick Corea showpiece "Spain" as a platform for displaying supersonic vocal pyrotechnics attached to music whose color and flamenco inflections evoke a romantic travel poster for Iberian climes An altogether different voice, chesty and declamatory, was unveiled for "At Last," which Ms. Callaway belted in the Etta James manner. As she revealed the full size of her chameleonic voice, you had the sense of a performer heaving a cathartic sigh of relief. Ann Hampton Callaway continues through March 1 at Dizzy's Club Coca-Cola, Jazz at Lincoln Center, 60th Street and Broadway; (212) 258-9595, jalc.org/dccc . http://www.nytimes.com/2009/02/19/arts/music/19call.html?_r=1&scp=2&sq=ann%20hampton%20callaway&st=cse
---



Ann Hampton Callaway: At Last

Reviewed By: Brian Scott Lipton - Feb 19, 2009 - New York

If for some reason you still haven't celebrated Valentine's Day -- and even if you have -- a trip to see Ann Hampton Callaway: At Last at Dizzy's Club Coca-Cola is definitely in order. The spectacularly romantic view from the 5th floor of the Time Warner Center provides the ideal backdrop for Callaway's brilliantly conceived and executed show detailing the many moods of love.

In recent years, Callaway has firmly embraced her identity as a jazz singer, and her comfort and confidence with the art form has never been stronger. Here, she and her top-notch trio of musicians -- pianist Ted Rosenthal, bassist Jay Leonhart, and drummer Victor Lewis -- seem to find the perfect musical mood for every selection, most of which are culled from her new CD At Last.

Not surprisingly, one has to wait until the show's end for the title tune, which Callaway delivers with extreme passion as a cry of lifelong triumph; but, rest assured, getting there is a delicious journey. The set begins with an exploration of the classics, including a swinging "Lullaby of Birdland," a commanding "The Best Is Yet to Come," a sensuous "Lazy Afternoon," and a beautifully bluesy "Comes Love," all of which are expertly sung.

She effortlessly switches gears into more contemporary fare halfway through the 70-minute show, starting with one of her own compositions, the poetic "Save A Place for Me." This lovely ballad is followed by a trio of unusual and unexpectedly sublime choices, a playful take on Joni Mitchell's "Carey," arranged by Leonhart (who contributes stellar bass work and vocals), a gorgeously bittersweet version of Stevie Nicks' "Landslide," and the Chick Corea-Al Jarreau tongue-twister "Spain," during which Callaway shows off remarkable vocal dexterity. And, fear not, the evening finishes as always with an impromptu composition based in part on audience suggestions, a Callaway specialty. (On this evening, she managed to wring a humorous lyric from the concept of "stimulus package.")

Longtime fans of the singer may miss seeing Callaway behind the piano. And befitting the jazz club milieu, Callaway's patter is more restrained than in some of her more traditional cabaret outings. Nevertheless, her warmth and sense of humor still come through loud and clear. Indeed, there's no better cure for the mid-winter blues than this superb show.


---


ALL ABOUT JAZZ

At Last
Ann Hampton Callaway | Telarc Records

By Woodrow Wilkins

It takes a certain degree of nerve to take on "At Last," Mack Gordon and Harry Warren's classic ballad. Etta James' definitive recording is the standard by which most--if not all--renderings are judged. Singer Ann Hampton Callaway has that nerve, and then some. Callaway, a performer in the Broadway musical Swing!, composed and sang the theme to the hit television series The Nanny. Her associations include Wynton Marsalis and the Lincoln Center Jazz Orchestra, and Keith Lockhart and the Boston Pops. She was also the invited guest performer for former Soviet Union President Mikhail Gorbachev's Youth Peace Summit. For At Last, Callaway is accompanied by her trio of Ted Rosenthal on piano, Jay Leonhart on bass and Victor Lewis on drums, along with a few guest musicians. Callaway's earthy vocal is comparable to that of Sarah Vaughan. She delivers a cool, swinging take on Cole Porter's "What Is This Thing Called Love?," with Rosenthal contributing a charming piano solo and, toward the end of the track, Callaway scatting in dialogue exchanges with Lewis and Leonhart. Guitarist Rodney Jones and saxophonist Teodross Avery join the ensemble for the title song. Callaway starts with a soft, vocal introduction, then belts out those words: "At last, ..." Callaway takes the song to new heights--quite a feat, considering the base material is powerful to begin with. Accented by Avery's solo and Lewis' emphasis on the toms, this rendition is an eye-opener. Callaway turns the power up higher with Chick Corea's classic "Spain." Actually, it's a cover of a cover by Al Jarreau, who co-wrote the lyrics. Percussionist Edemin Rivera adds that Spanish touch to his instruments. As the song progresses, it evokes memories of Corea's instrumental recordings and Jarreau's stunning rendition while, at the same time, appreciating Callaway. She does justice to the earlier efforts while putting her own stamp on this timeless piece, her scatting during the song's high point adding to its beauty. One interesting thing about At Last is that no song is less than four minutes. Typically, with vocal albums the majority--if not all--of the songs are in that radio-friendly zone of three minutes and under. The longer running times here score the double hit of providing more time to enjoy Callaway's voice and making clear that it's a full band effort, with some instrumental breaks and solos mixed in. Combined, that makes At Last a total package.

Track Listing: What Is This Thing Called Love?; Comes Love; Carey; At Last; Spain; Lazy Afternoon; Landslide; Save a Place for Me; Over the Rainbow; Finding Beauty; On My Way to You. Personnel: Ann Hampton Callaway: vocals; Ted Rosenthal: piano; Jay Leonhart: bass, additional vocals (2); Victor Lewis: drums; Rodney Jones: guitar (2-8, 10); Mads Toling: violin (7); Teodross Avery: tenor saxophone (4); Marvin Stamm: flugelhorn (9); Wycliffe Gordon


---
MIDWEST RECORD RECAP
January 2009

ANN HAMPTON CALLAWAY/At Last



Ah, you can feel the hand of the objective outside producer looking for a hit, in a good way. Callaway has impeccable credentials as a cabaret vocalist but here we find Elaine Martone reaching in to help find that something extra. On paper, this looks like an interesting bunch of song choices, but once you start listening, you hear this is a concept album about romance with a cinematic point of view. High quality performances from the singer and her jazzbo co-horts are right in line with past glories but the something extra lurking in the bytes is a nice something extra. This is a bright addition to Callaway's already beefy resume of past glories.


---
CABARET SCENES
January / February 2009

Ann Hampton Callaway - At Last
By John Hoglund
Always the romanicist, singer/songwriter Ann Hampton Callaway definitively embraces that state of being with her newest and most personal disc, At Last on the Telarc Jazz label. Right from the dynamic first cut, "What Is This Thing Called Love?," with some refined scat, Callaway establishes a dreamy, romantic theme that only increases with each cut that follows.
Some imaginatively interpreted selections stand out more that others. Slickly arranged takes on tunes by Joni Mitchell, Stevie Nicks and Chick Corea particulary set the album apart. Mitchell's rare "Carey" has a languid yet driving rhythmic sense that pulsates. "Spain," by Arte Maren, Al Jarreau, Joaquin Rodrigo and Corea, is a rhythmically-charged bravura turn that rivals Astrud Gilberto and Sergio Mendes' bossa genius. The riveting lyrics and understated beauty of Stevie Nicks' "Landslide" made this captivating ballad a winner on every level, accompanied by lilting violin and soft guitar, that is haunting. The album's title cut makes one forget the well-known original as sung by Etta James. Other standouts: "Over the Rainbow" and "On My Way to You." The album is filled with personal poems to life and love by a singer's singer in perfect sync with an outstanding band.
---
EJAZZNEWS.COM
CD Review: Ann Hampton Callaway/At Last
By George W. Carroll
She had me at the Bergman-LeGrand masterpiece version of ''On My Way To You." Ann Hampton Callaway has this prowess at wrapping her voice around a song which can only enhance it's inherent beauty. And, of course, the beauty of her voice in manifest in all that she does. American vocal treasure she is!! Like an impressionist painter, Callaway weaves a panoply of feeling and emotion into her melodies, brimming with the force of her persona & dripping with the fire of her creativity. She has the ability to make our memories linger after a song, whispering to us long after the song has faded. Ann transcends as well as transforms the passion of what the composer intends into pure meaning. What a gift!! Bravo girl!!