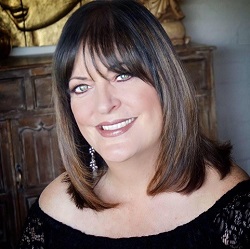 Dear Friends,

During the pandemic I started my Dial-a-Diva program to offer new ways to share my talents to keep the celebration going and be musically inspired. Now that touring is coming back, I will be more selective on how much I can take on but since I enjoyed it so much here are the offerings:

1. If you would like me to write you a song for you, for someone you love, for a special occasion, or for a cause, let me know and we can discuss how to make this work.

2. If you are an educator in a music department and would like me to give a masterclass in song interpretation, arranging songs and making them your own, the music business, songwriting or improvisation, I'd be very interested in doing Zoom classes with your students. I love seeing the potential in people and helping them to dig deeper and shine.

3. If you have a special occasion and would like me to give you, your friends and family a private Zoom concert with requests or a theme that is meaningful to you, I am your diva.

4. Want a specially priced offering to celebrate an occasion or the one you love? I am now offering to make up improvs to your grocery list of words and phrases or sing a favorite well known song. Both come with spoken dedications to your loved ones and will be uploaded to YouTube unlisted, so you will have the link to share with friends and family. Put your request in now for this very special offer!

For more details and pricing please contact my manager Brett Steele, Steele Management at (727) 420-1547
brett@steelemgmt.net