Check Out Ann's New Single with Amanda McBroom!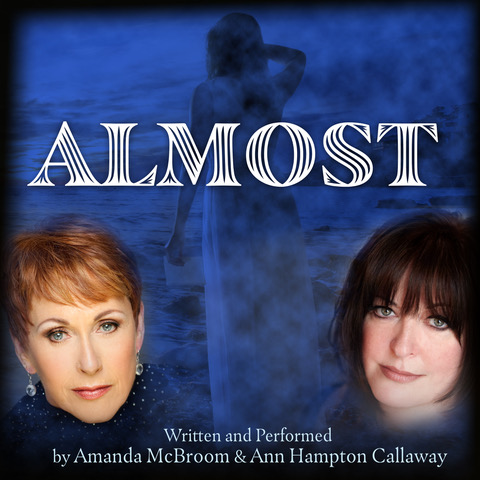 Amanda McBroom and Ann Hampton Callaway released a single of a song they wrote and recorded called "Almost" on May 12, 2023. It's available on Amazon, iTunes.com, Spotify, and all digital outlets, from LML Records.

Amanda on working with Ann:
"Working with the most talented jazz goddess on the planet, Ann Hampton Callaway, is a gift from heaven. Not only is she the best singer I know, she is the kindest and funniest soul. Recording our song together was a dream come true."

Ann on working with Amanda:
"Several years ago, I stayed with Amanda in her beautiful house in Ojai. One morning, she handed me a lyric and said she'd love to see if it inspired some music from me. I looked at it and said, "Let's go into the studio." I went to her piano, surrounded by friends over for breakfast, looked at the lyric again, pressed record on my iPhone, and out came the music to "Almost." We never changed a note. The reason I could compose on the spot was that Amanda's lyric was so well written, so emotionally true, and so beautiful all I had to do was follow the path she had forged, and notes arrived naturally. She is one of my dearest friends, one of my favorite collaborators, and one of our country's greatest storytellers. I am thrilled that we are finally releasing our very first recording of a song we both created and love."

Producers/Arrangers: Stephan Oberhoff and Michele Brourman
Track Recorded by: Stephan Oberhoff at Full Circle Productions, Pasadena
Vox recorded by: Jim Brady at Jim Brady Recording Studios, Tucson, AZ
Piano: Michele Brourman
Guitar, Bass, Drums, Flugelhorn, Percussion: Stephan Oberhoff
Mixed and mastered: Stephan Oberhoff
CD Graphic Design: Doug Haverty
Video Editing: Jessica Fishenfeld
Link to the Official Lyric Video.


---
Congratulations to Ann for Being Inducted into
The Women Songwriters Hall of Fame!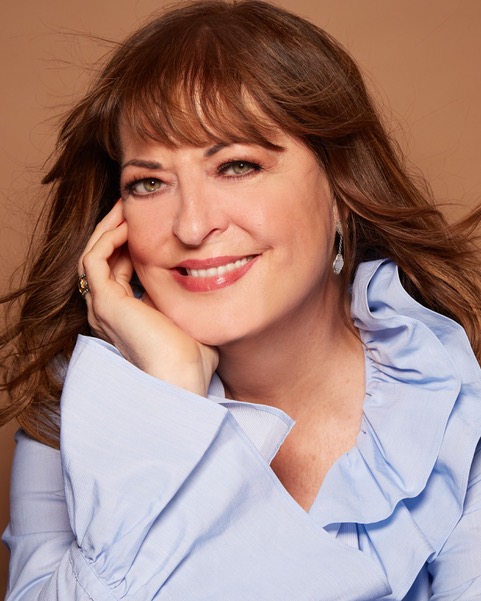 This year's inductees also include Jan Daley, Angela Bofill, Toni Basil, Dorothy Norwood, Freda Payne, Scherrie Payne, Pam Sawyer, The Mandrell Sisters, and Jasmine Sandlas.

Click here to link to the event where tickets can be purchased to Ann's June 24th induction.


---
Congratulations to Ann for Being BroadwayWorld Editor's Pick for
2022 ENTERTAINER OF THE YEAR!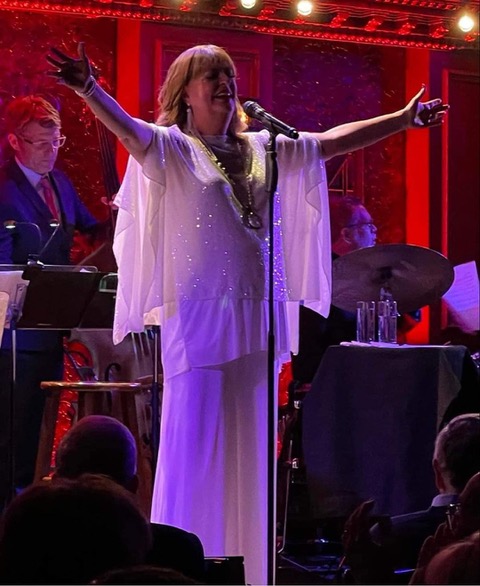 (Photo by Debra DeMartini)


"Ann Hampton Callaway is an iconic singer-songwriter-musician who actually does have a personal life, even though it seems impossible, given the amount of time that she spends dedicated to the production of art. She is constantly touring with a selection of different shows, to places and clubs far and near. She has reached multitudes of fans through her various social media platforms. She records and releases new material on a regular basis. And when she shows up, she really delivers. In the spring Ann played a week of sold-out Peggy Lee shows at 54 Below and in the fall she returned to Broadway's Living Room with her sister, Liz Callaway, with their all-new sister act. Industrious, indefatigable, and always the most fascinating woman in the room, Ann Hampton Callaway is a treasure to the worlds of music, live entertainment, and art. She has stood out in this writer's mind all year and staked a forever claim on my heart. She will be back at 54 Below on January 15th with FEVER: A PEGGY LEE CELEBRATION and SINGS THE 70's and, again, on March 2nd with Amanda McBroom in DIVALICIOUS. Ann Hampton Callaway is a Mistress of Creation and we are all the lucky benefactors of her artistry." - Stephen Mosher Read the full article here.


---
Kristen Chenoweth Records Ann's Christmas Song, "Christmas Lullaby!"